EVERSLAUGHT Invasion
VR Horde Action
About
EVERSLAUGHT Invasion is an adrenaline-pumping VR action game, designed for solo and co-op play. Join the fight as a hero of the secretive Cleric Order to defeat the evil and ever-expanding faction of the Corrupted. Team up online as one of the unique classes Warrior, Rogue or Vanguard. Released initially in early 2023 for Meta Quest 2 and Pico, it will later debut with enhanced graphics on PCVR and PS VR2 in late 2023.
Development
I joined MobX and the development of EVERSLAUGHT Invasion in September 2022, roughly one year after its development began. I was quickly welcomed into a talented and motivated team that I'm proud and happy to be a part of to this day. In the initial few months, my responsibilities involved working on key gameplay systems for Invasion, including the tutorial, meta progression, and more. This was an exciting time as it was hands-on and very much involved in the direct creation of the game's experience.
About a month before the game's initial release on Quest 2, I was promoted to the position of Technical Director at MobX, shifting my focus from hands-on gameplay programming to higher-level architectural decisions. I worked on streamlining development processes to increase efficiency, reduce confusion, and create a shared codebase for future projects. In addition, I started laying the foundation to port the game to multiple platforms like PC, Pico, PS VR2, and more. Overall, my journey with MobX and EVERSLAUGHT Invasion has been rewarding, and I am eagerly anticipating what the future holds.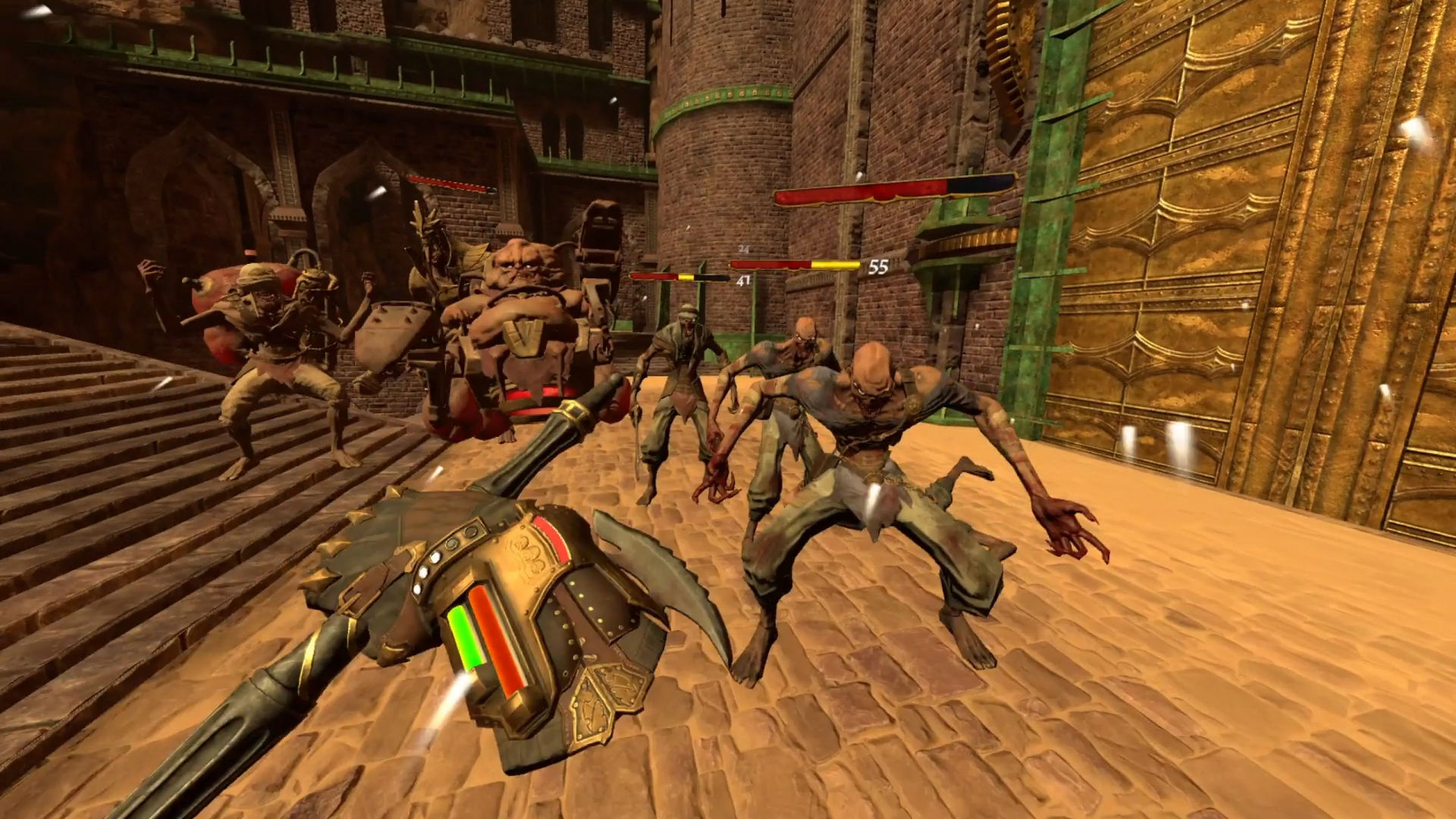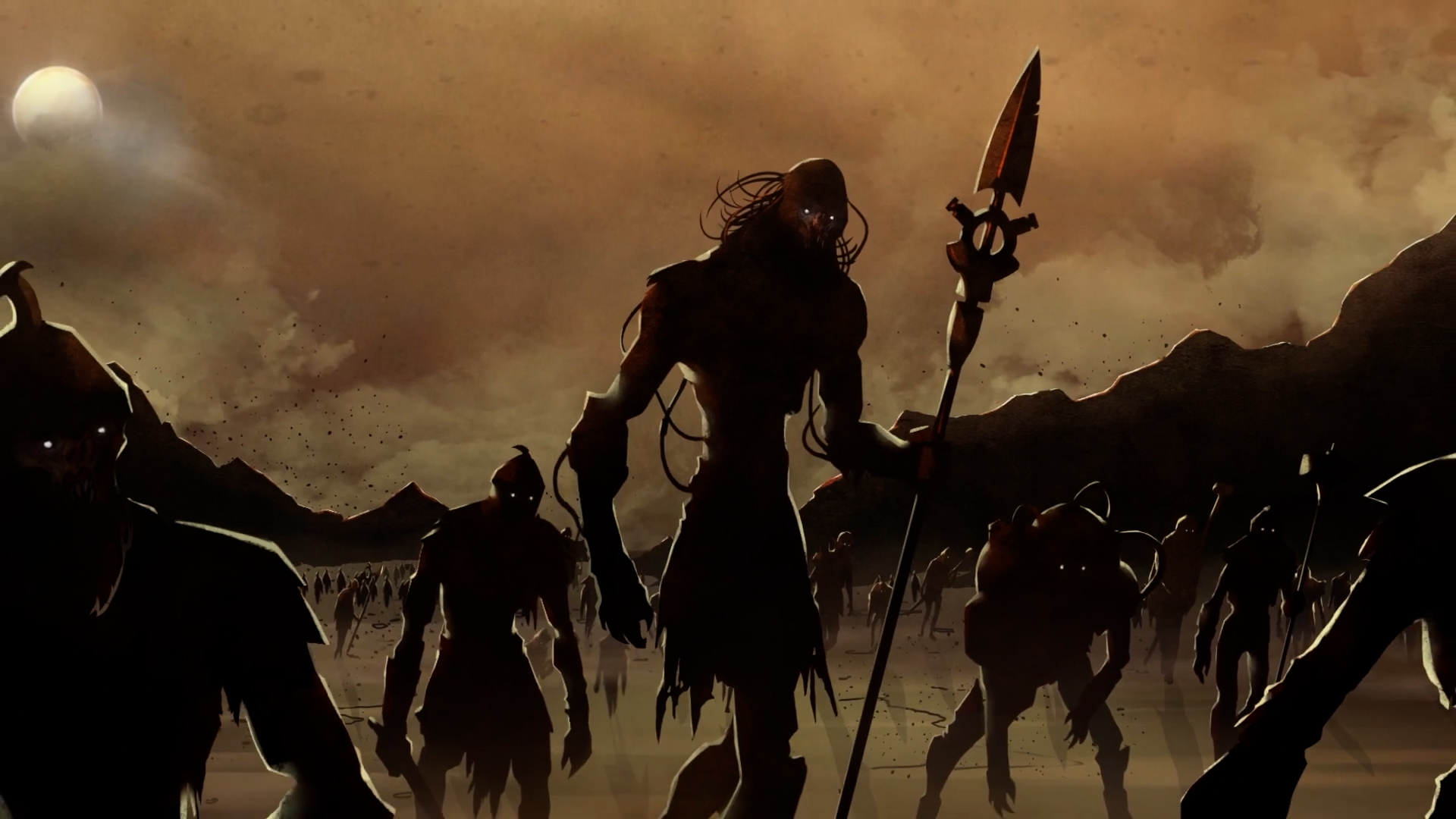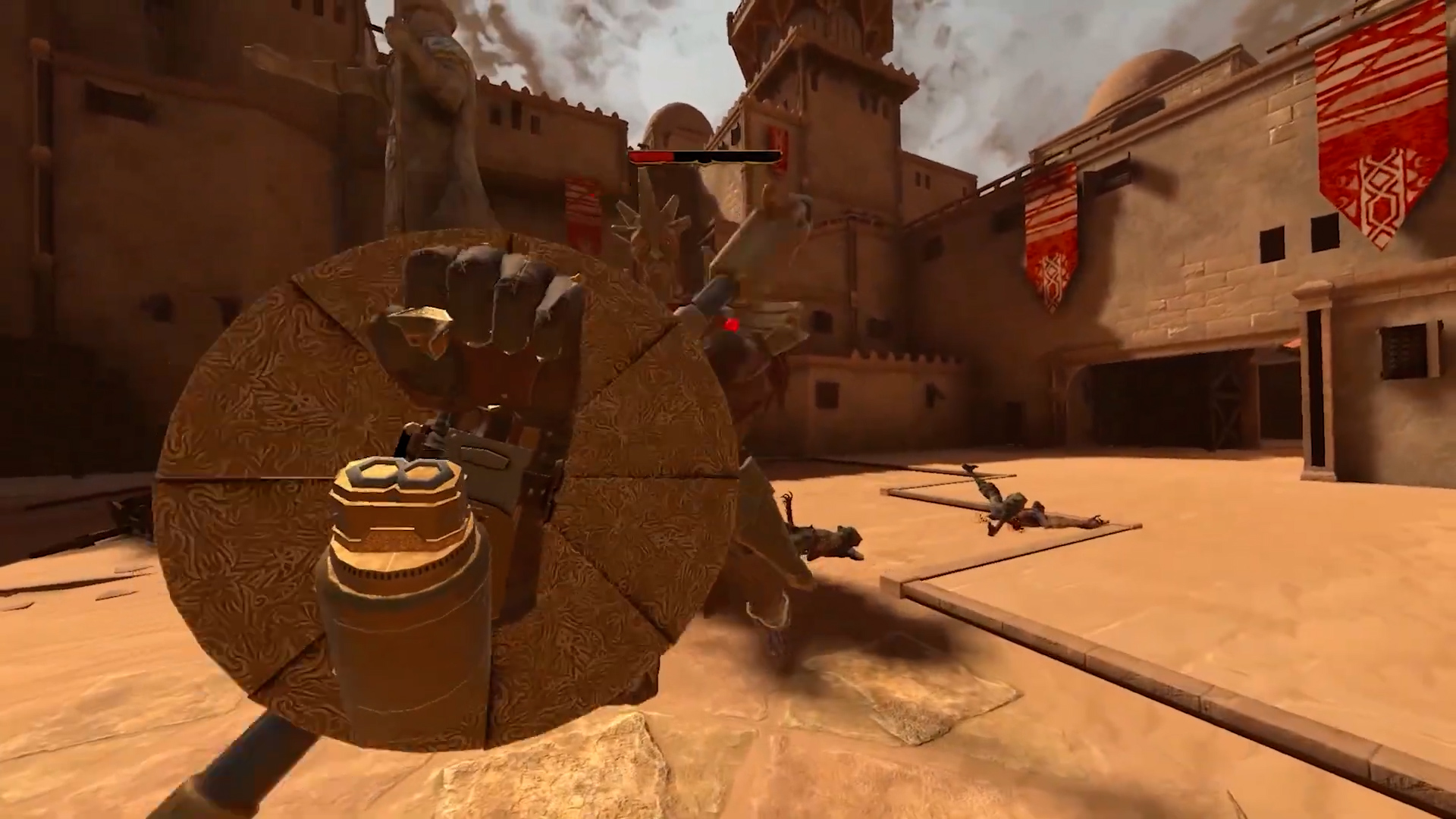 | | | |
| --- | --- | --- |
| Game Director   | Gihad Chbib   | |
| Executive Producer   | Bilal Chbib   | |
|    |    | |
| Lead Game Designer   | Niklas Wirths   | |
| Junior Game Designer   | Mohab Mousa   | |
|    |    | |
| Technical Director   | Jonathan Lang | |
| Game Programming    | Clemens Schmitt   | |
|    | Patrick Temborius   | |
|    | Aaron Grabowy   | |
|    | Gihad Chbib   | |
| Junior Programmer   | Aiman Chbib   | |
|    |    | |
| Art Director / Lead Writer   | Matan Gantz   | |
| Technical Artist   | Mathis Oster   | |
| VFX Artist   | Kurt Rexrodt   | |
|    | Mathis Oster   | |
| Animation   | Kurt Rexrodt   | |
| Concept Artist   | Arton Rexhebogaj   | |
| Texture / Prop Artist   | Marie-Delphine Schickel   | |
| 3D Generalist   | Janos Weyhknecht   | |
| 3D Environment Artist   | Steven Jung   | |
Studio:  
MobX GmbH  
 
Publisher:  
Fast Travel Games  
 
Engine:  
Unity
Development:  
2 Years
Type:  
Shipped
Category:  
VR, Horde, Action
Eyes Closed
Seal Your Senses
About
Don't look, don't listen! Eyes closed offers you a narrative driven horror experience with elements of exploration and experimental game mechanics set in a solitary Siberian environment of the early 50s. Protect your senses from A1, a terrifying, all-consuming anomaly, and uncover the dark secrets surrounding it.
Development
The development took 3 weeks and was part of a collaborative prototyping by game artists and game programmers at the School of Games in cologne. The only requirement was to create a game using Unreal Engine. After the initial 3 weeks of development I and some other members worked on our own for a few days to add some final polish to the game.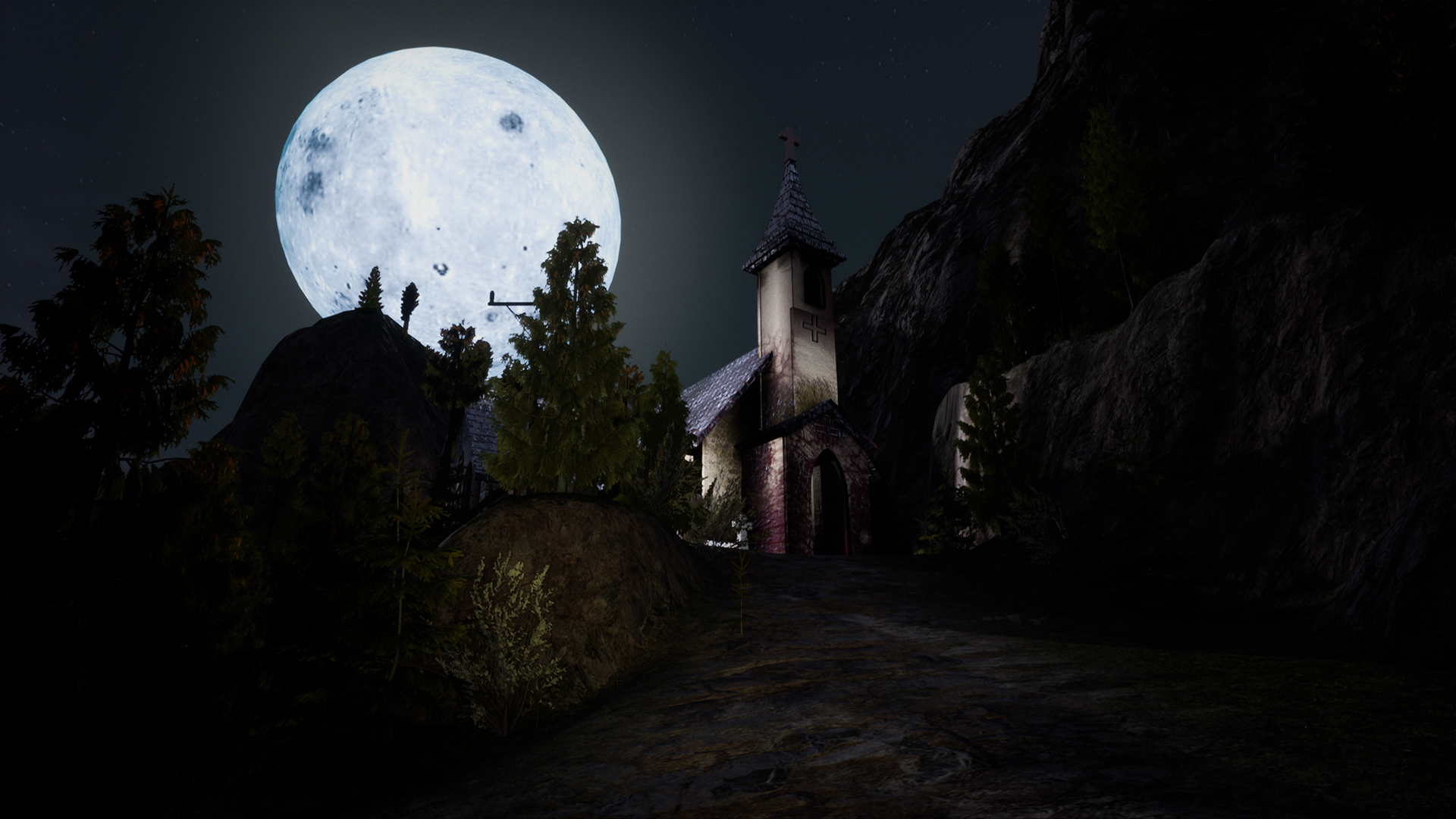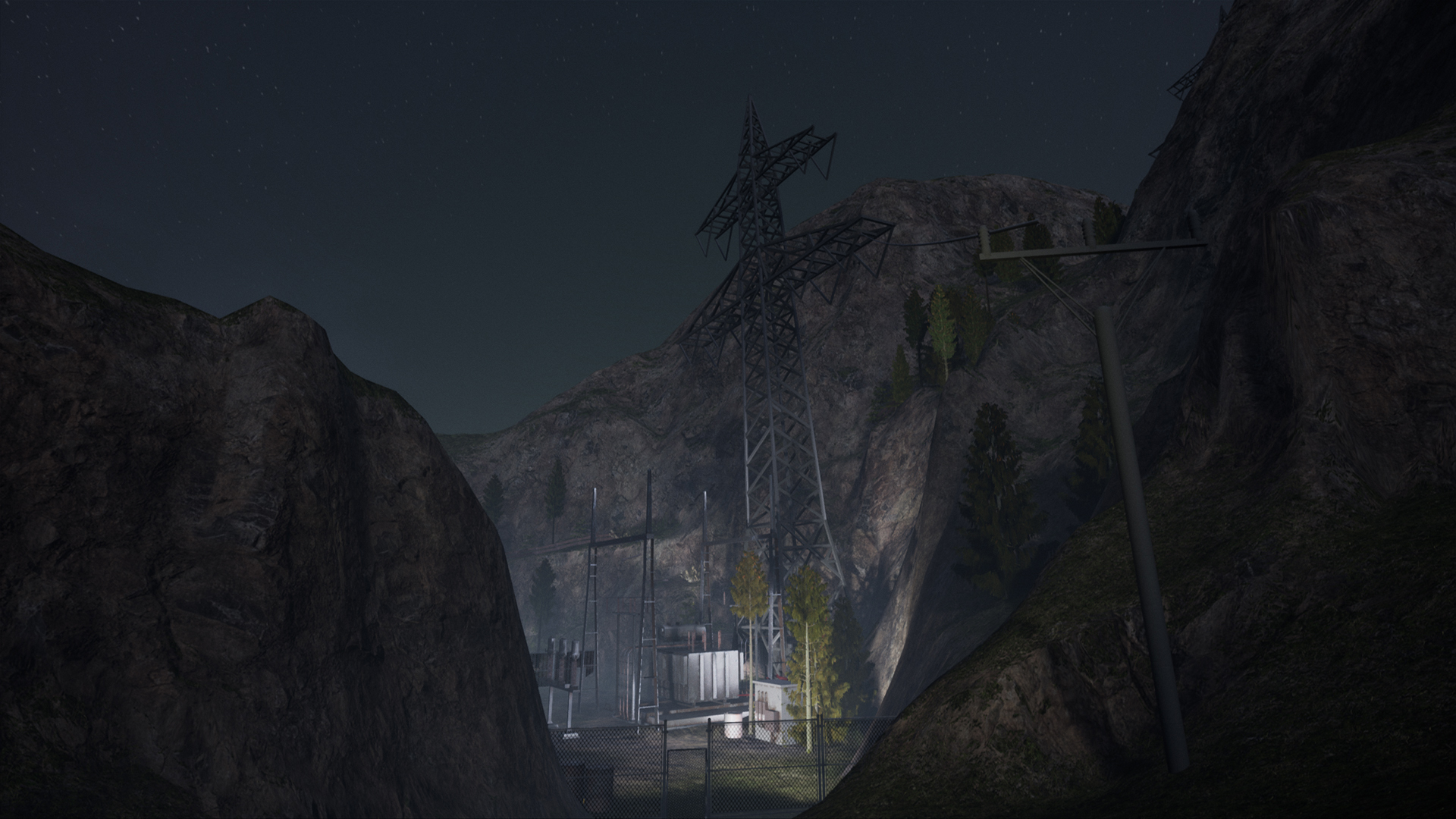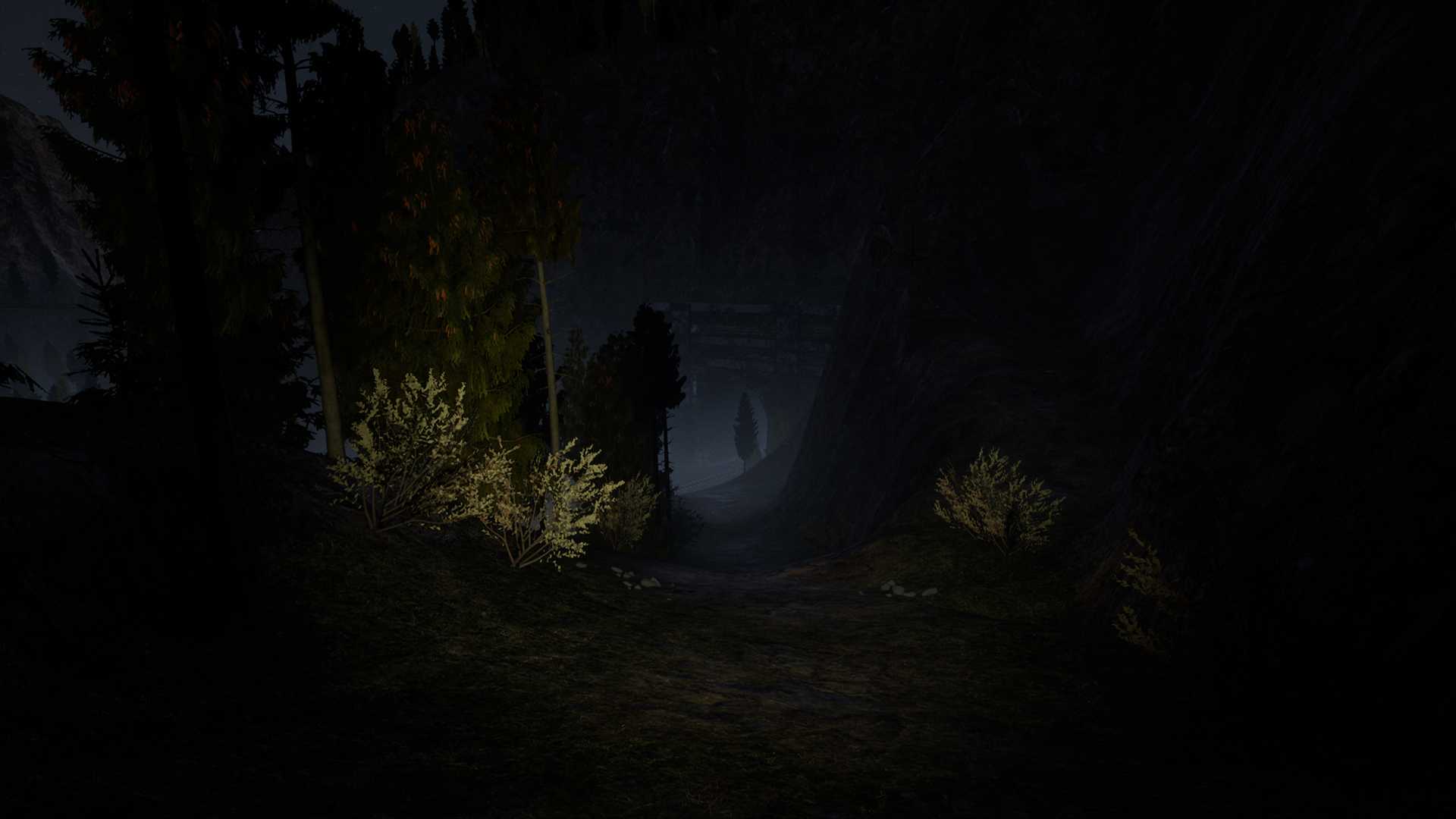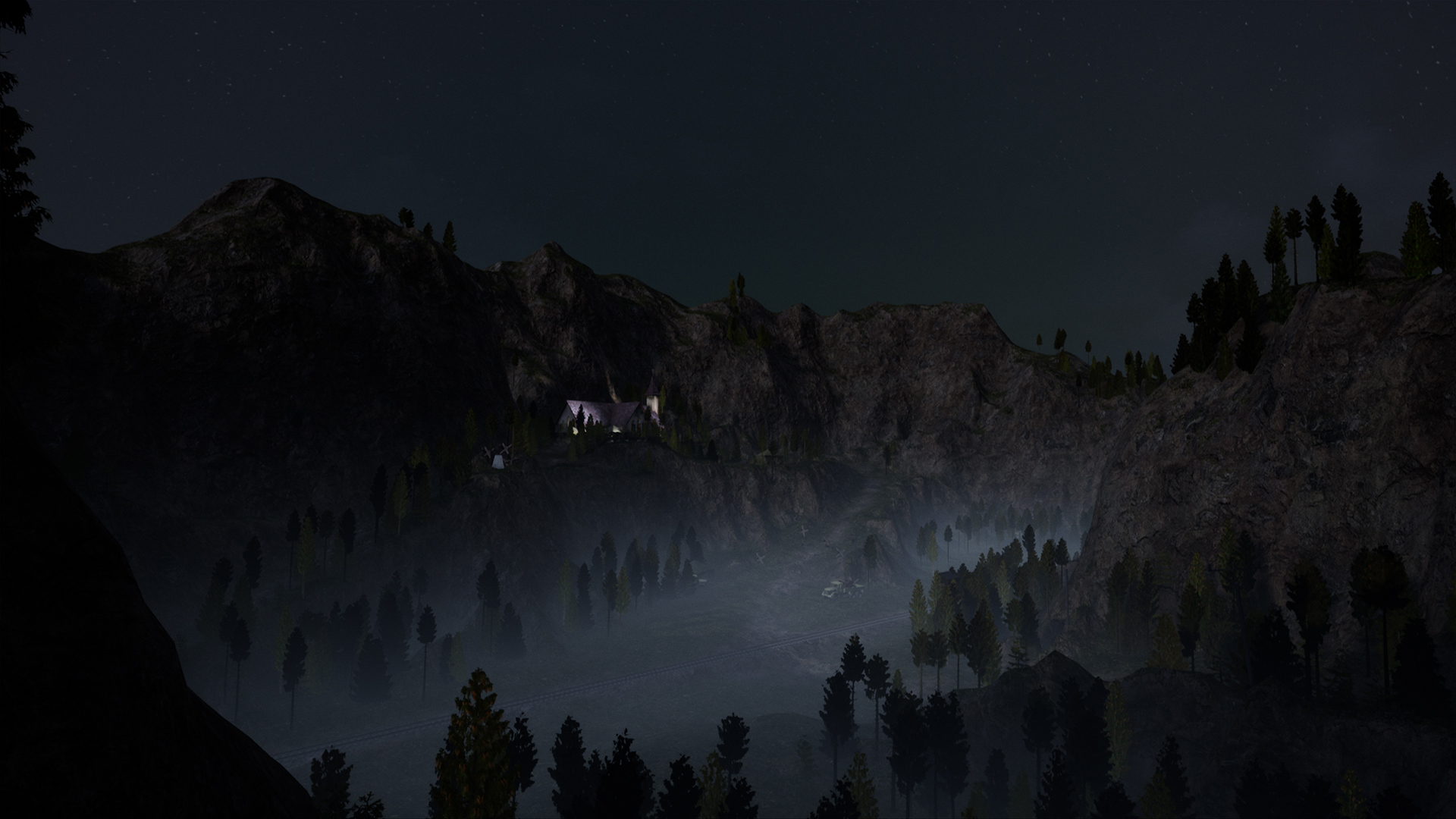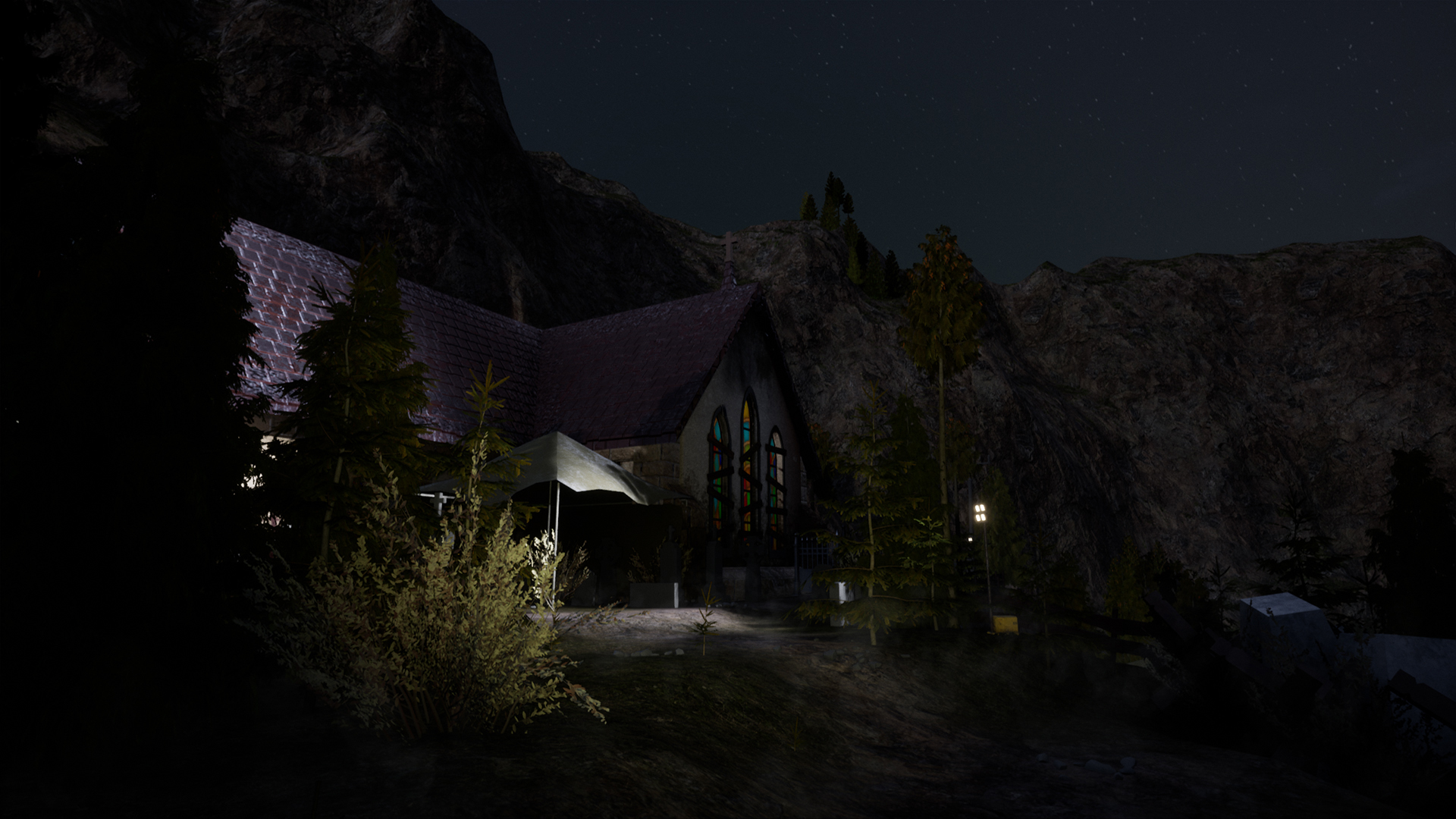 | | |
| --- | --- |
| Engine:   | Unreal Engine 4.26 |
| Development:   | ~3 Weeks |
| Type:   | Prototype |
| Category:   | Horror, Exploration |
Download
Eyes Closed
~2.5 GB
Akasha
The Last Light
About
Akasha - The Last Light is a fast-paced wave shooter offering you a synthy retro experience. Your goal is to defend against an increasing number of enemies that will attack you on sight. However, your main objective is to protect the last remnants of your almost forgotten civilization.
Development
Our development team comprised six students - myself being the sole programmer, accompanied by five artists. This game project was part of our academic curriculum, undertaken during our second three-week prototyping session. As the lone programmer and a novice in this realm, the prototyping phase posed a significant challenge. I had to confront several complex aspects of game development, such as FPS mechanics and AI, without any preceding experience in these domains.
Fortuitously, I had earlier worked on a first-person character controller that proved to be invaluable for this project. This was particularly beneficial as, in addition to the myriad responsibilities I shouldered as a programmer, I was also tasked with the game design and project management, given that the original game concept was my brainchild.
The original concept was an intriguing blend of FPS and tower defense mechanics. Regrettably, due to time constraints, we had to discard certain aspects of the game. Nevertheless, the notion of such a hybrid still resonates with me, lingering persistently in the back of my head.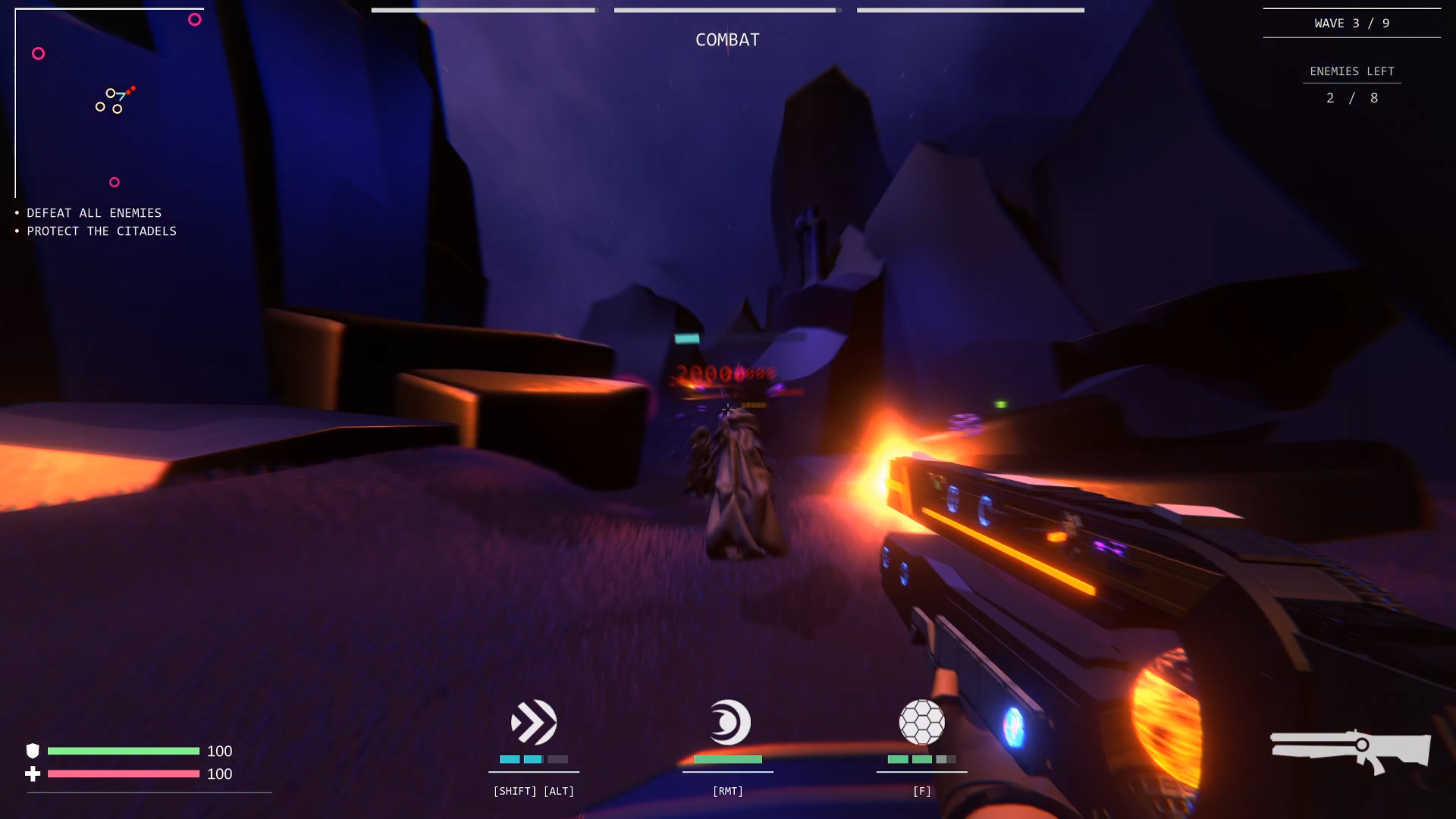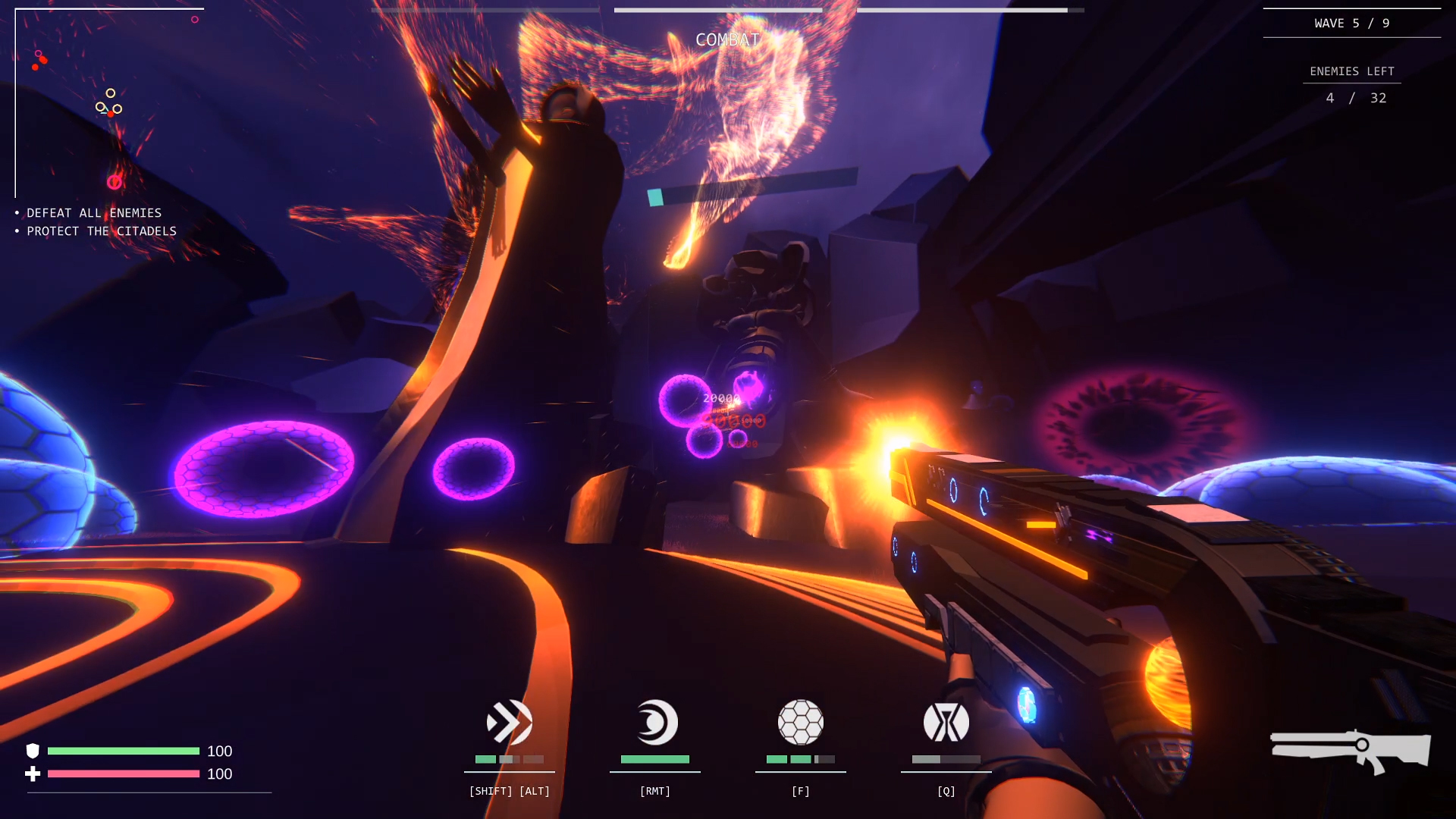 Story
As the player, you embody Akasha, the princess of the long-lost desert planet, Wylan. Your noble quest is to halt a perplexing mechanical force that threatens to obliterate the last monumental artifact of your once flourishing but now vanished civilization. In a desperate act of preservation, Akasha sacrifices herself to Ymir, a demonic entity who repurposes her physical form as a vessel. Together, they work to stop the destructive machines and safeguard the final beacon of light.
| | |
| --- | --- |
| Engine:   | Unity |
| Development:   | ~3 Weeks |
| Type:   | Prototype |
| Category:   | FPS, Arcade |
Download
Akasha
176 MB
Hinterland
Atmospheric Study
About
This project is a study on atmosphere. A theme was chosen and analyzed beforehand to elaborate auditory and visual elements that could be used to create an atmosphere that conveys feelings related to the selected theme without the use of dialogue or gameplay. Developing the scene took no more than a day. The chosen topic was loss of control.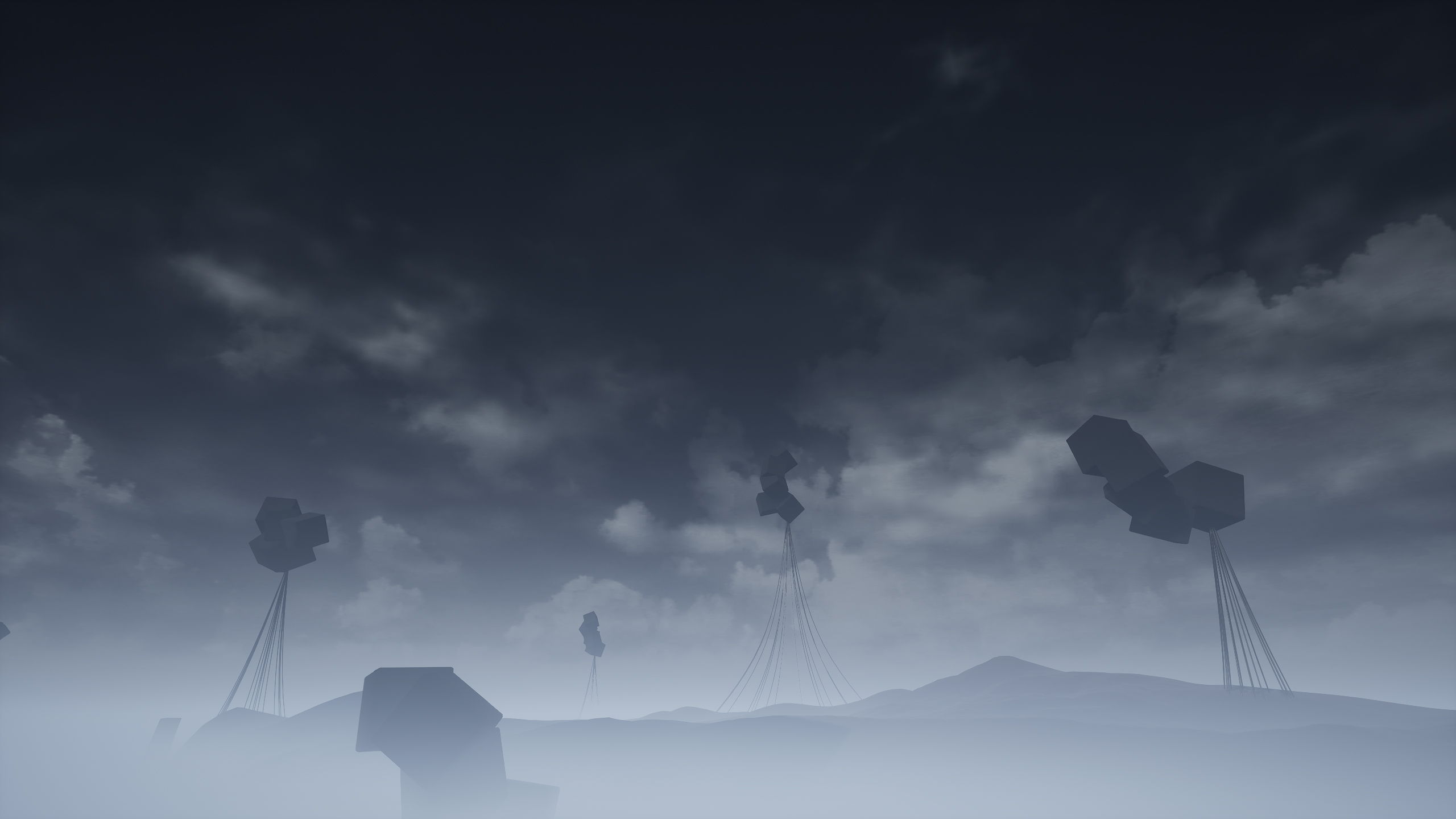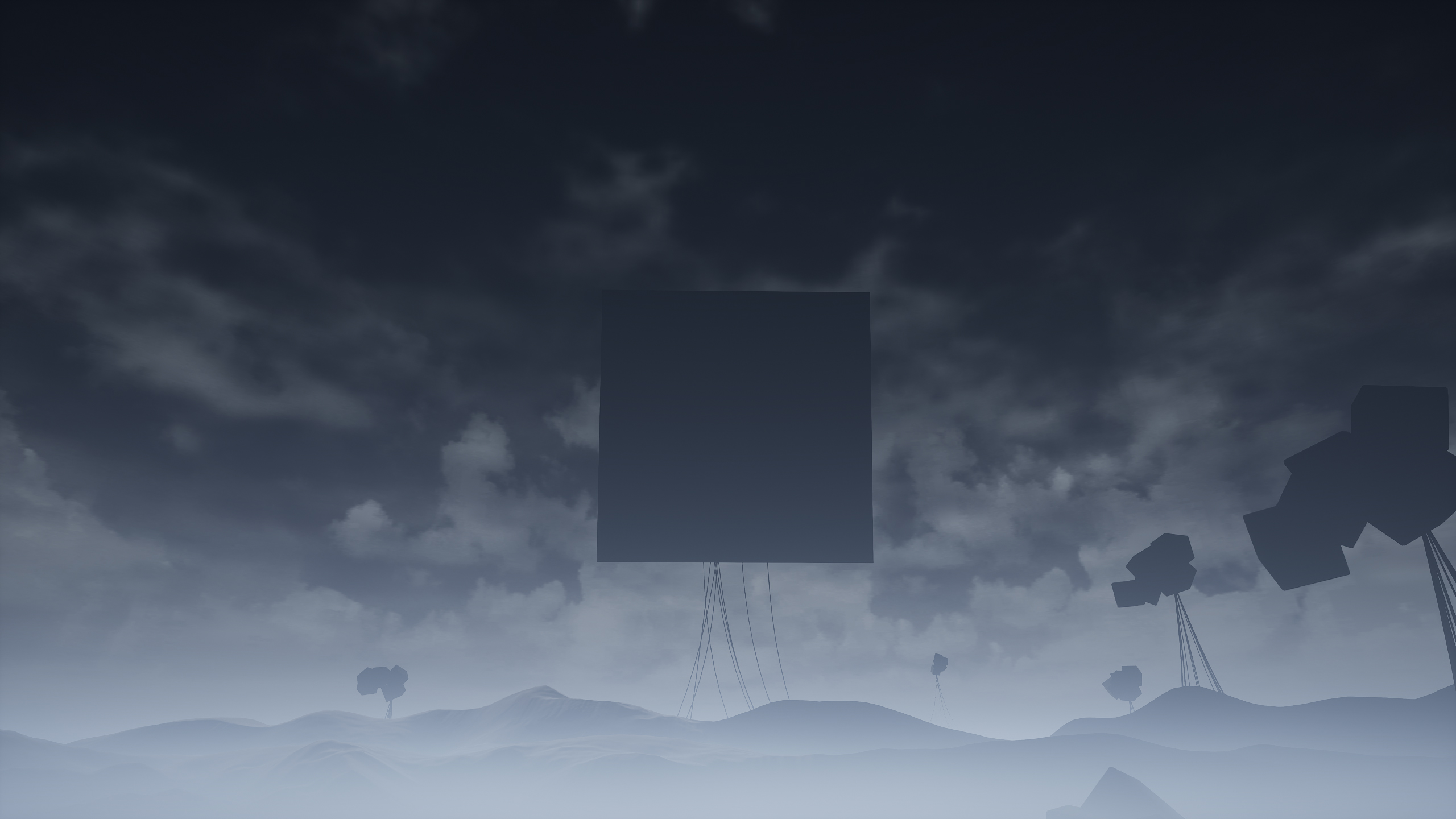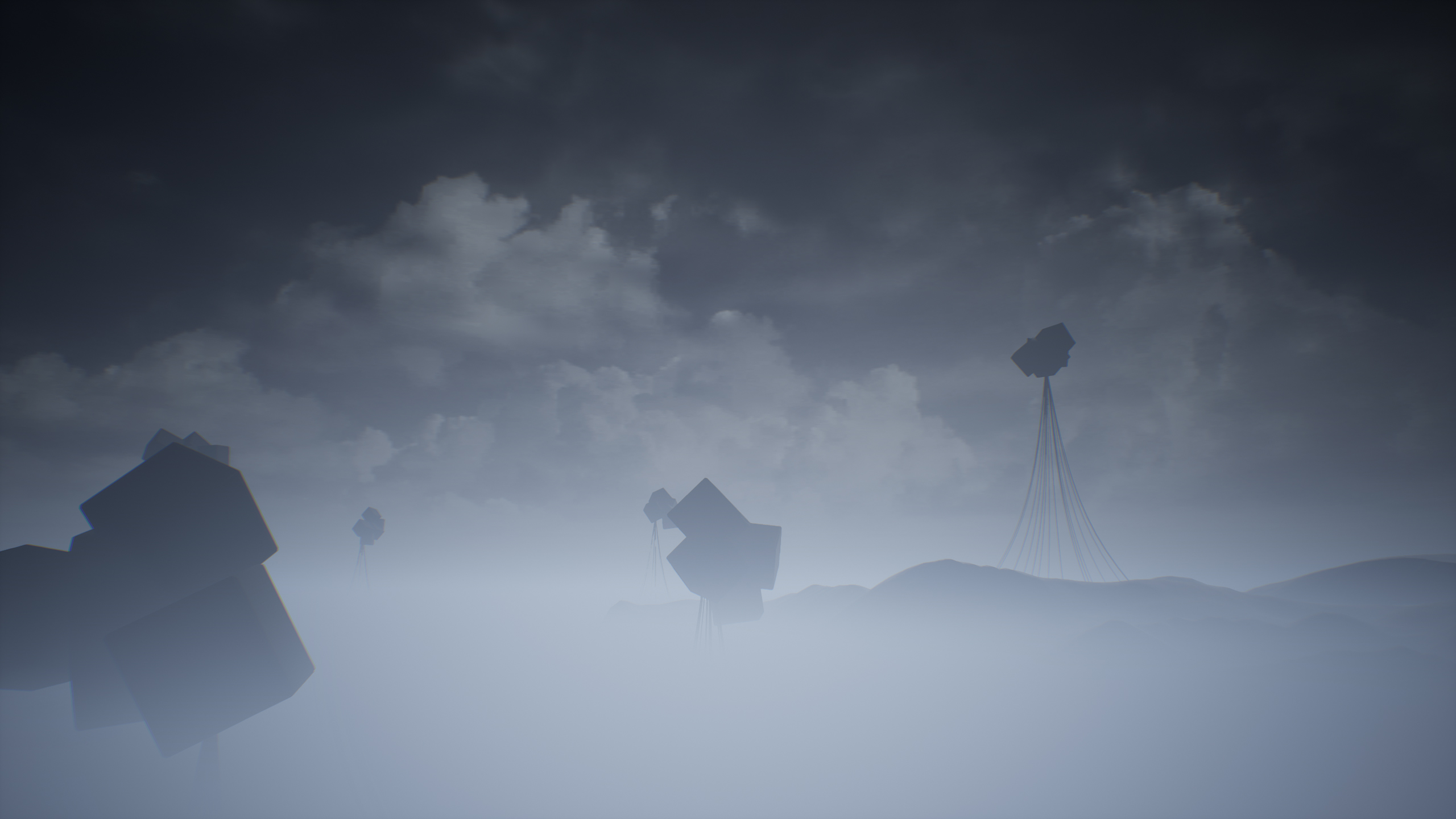 | | |
| --- | --- |
| Engine:   | Unreal Engine 4.26 |
| Development:   | 1 Day |
| Type:   | Study |
| Category:   | Atmosphere, Walking Simulator |
Download
Hinterland
110 MB
Tic Tac Toe
A Study On Gamefeel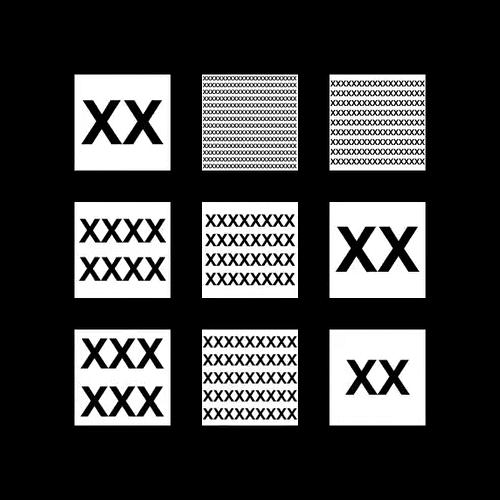 About
This version of the popular game Tic-Tac-Toe is a study of feel, sound design and visual design. The task was simple: Make Tic-Tac-Toe as juicy as possible. Your opponent is basically just a simple PRNG, so don't expect a lot of resistance. If you are still looking for a challenge, try to get a tie and keep the balance between light and dark.
| | |
| --- | --- |
| Engine:   | Unity |
| Development:   | 3 Days |
| Type:   | Study |
| Category:   | Casual, Atmosphere |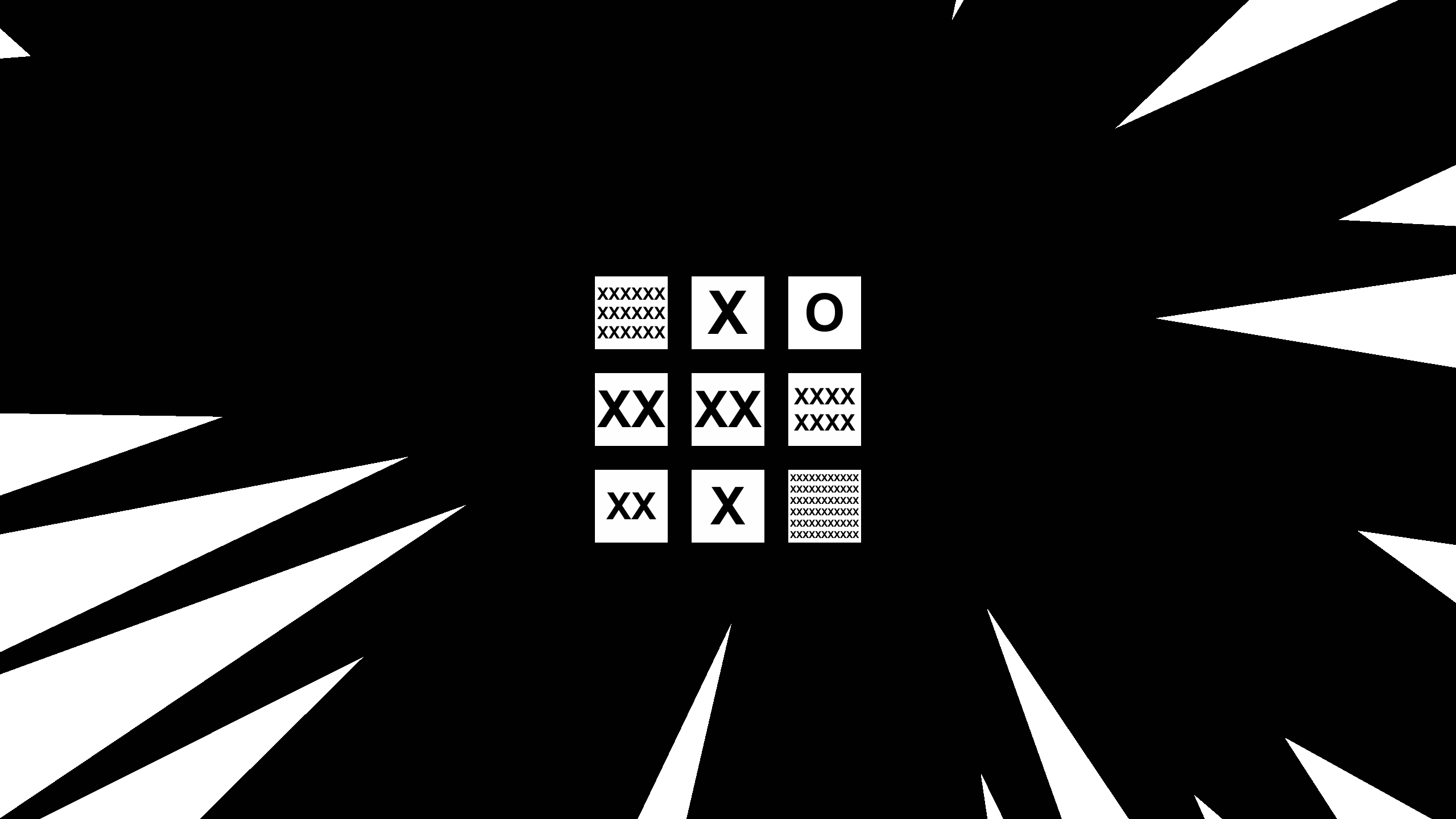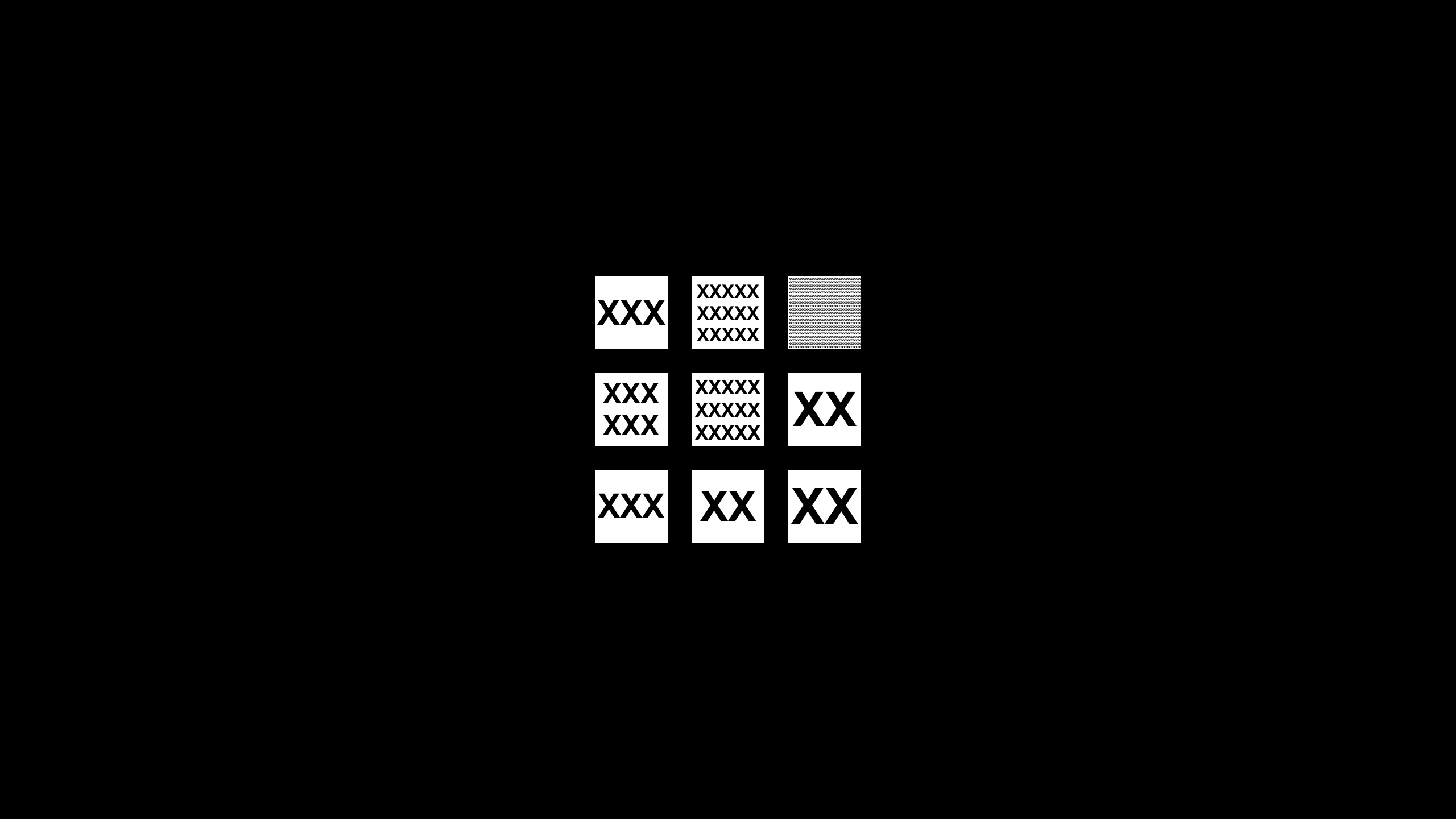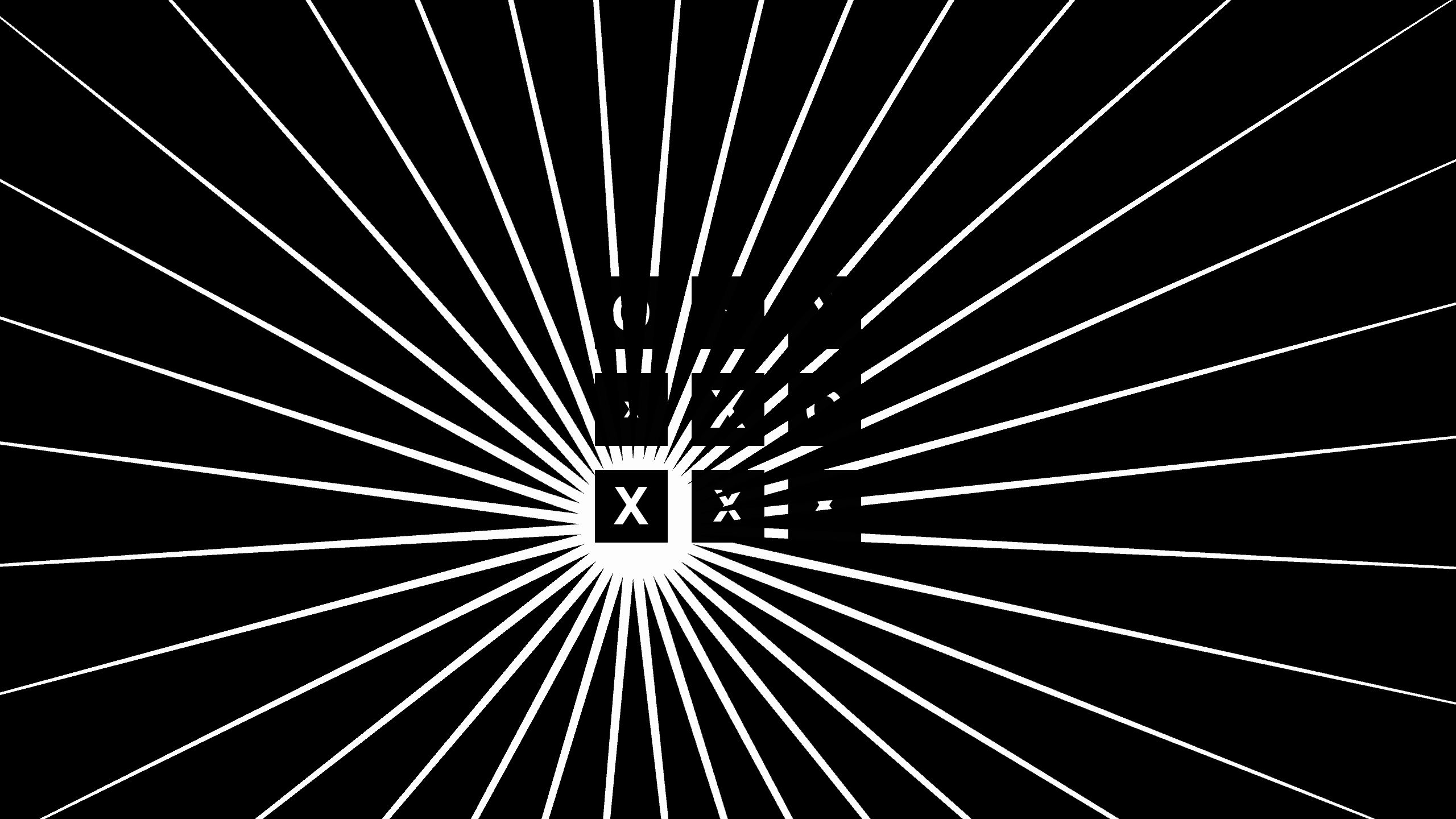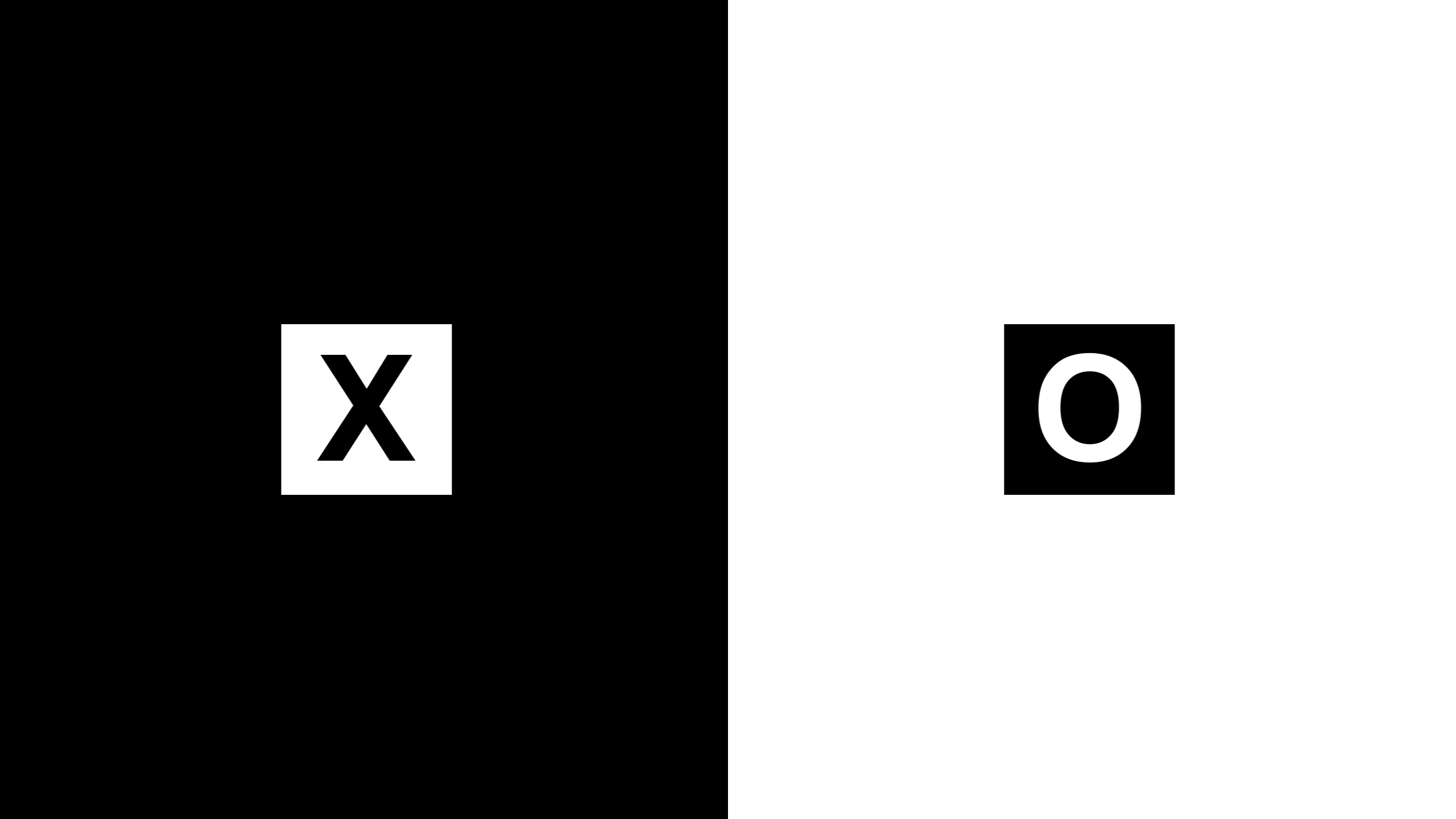 Download
Tic Tac Toe
43 MB
Queue-Connect
Repair Robot Friends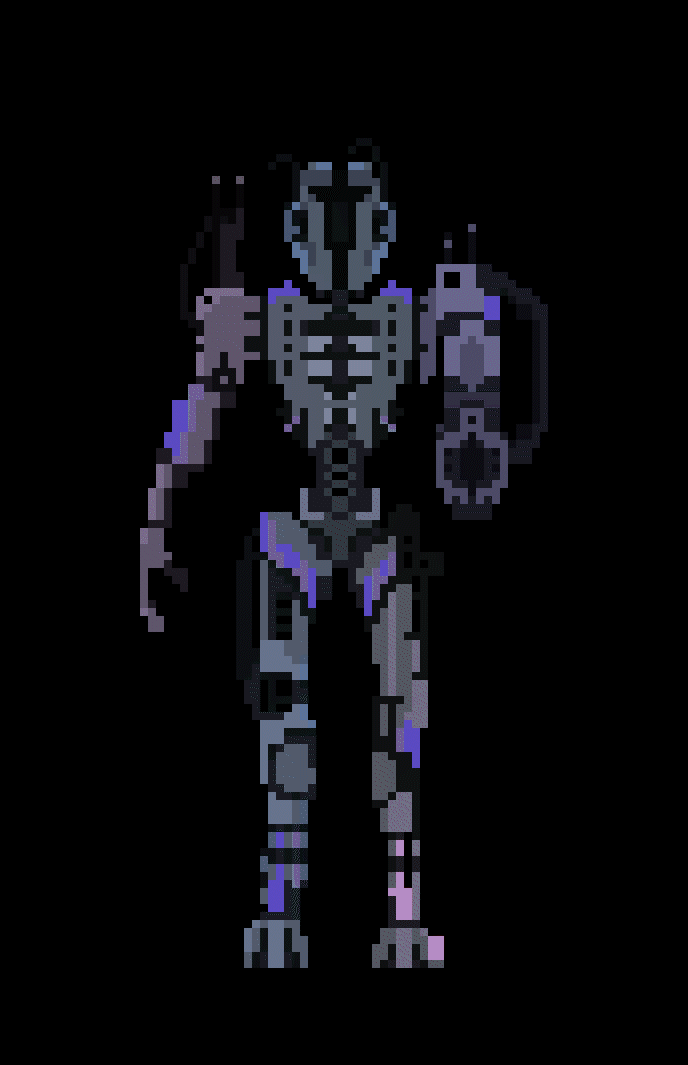 Gameplay
Queue Connect is an endless runner in which you have to repair as many robot friends as possible. But beware! don't make too many mistakes or your shift will end.
Development
This game was developed by me and one of my classmates during our time at the School of Games as a side project. We started developing this game relatively early during our two-year game programming education. The precursor to this game was previously made by us in a slightly larger group at the Global Game Jam, which was also our first time participating. Trust me when I say that this project was blessing and curse simultaneously.
Due to us over-scoping (inexperienced as we were back then) while simultaneously learning new things in many areas, the game became a permanent companion for the rest of our time at the School of Games. Always there to return to in between other school projects, private projects and work. Working on a project that you always return to after you've learned so many new things is harder than it sounds. I am therefore proud to say that the game was completed and released on the Google PlayStore nonetheless.
It is definitely not the game we originally envisioned, but it was still a great learning project.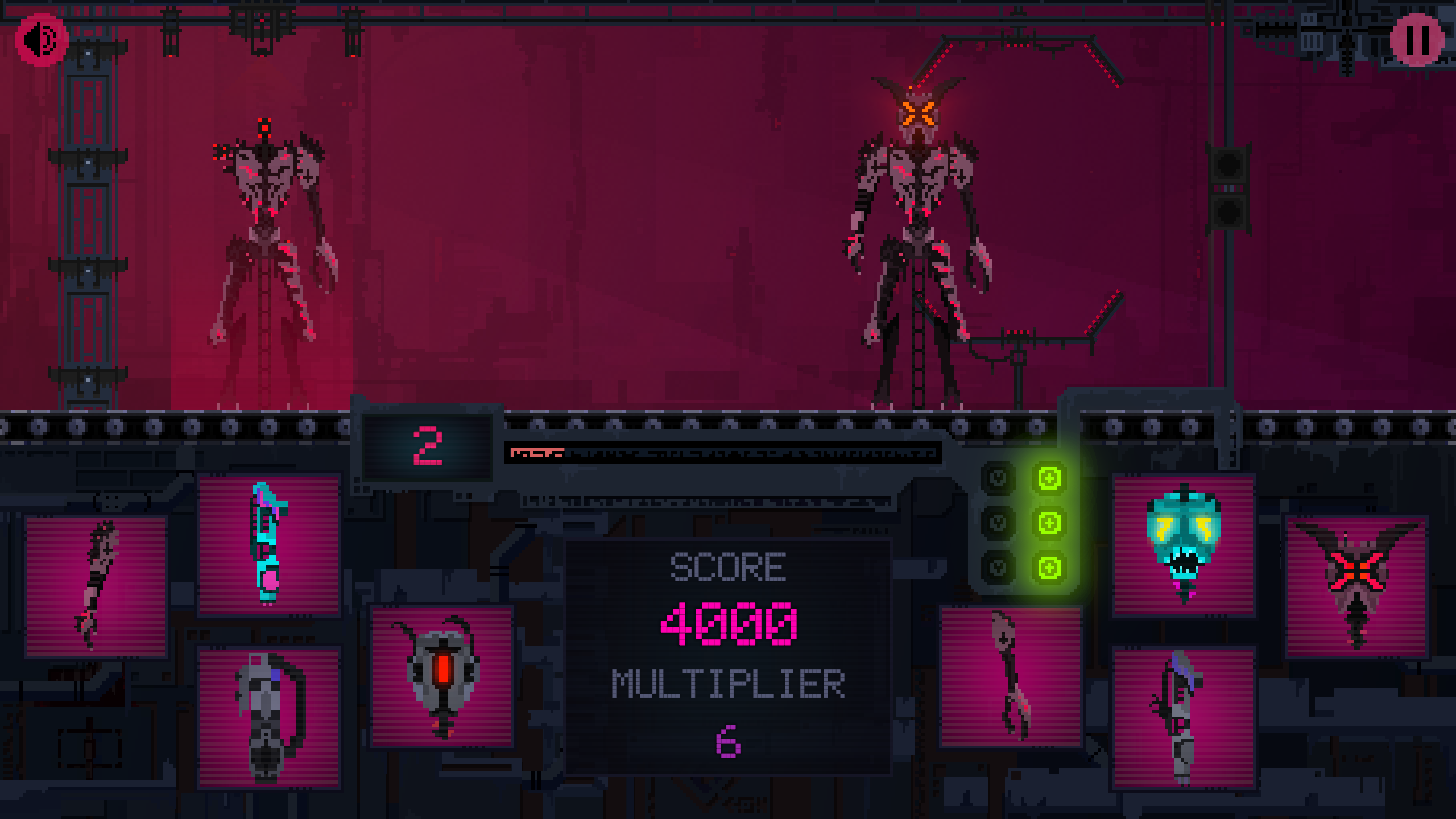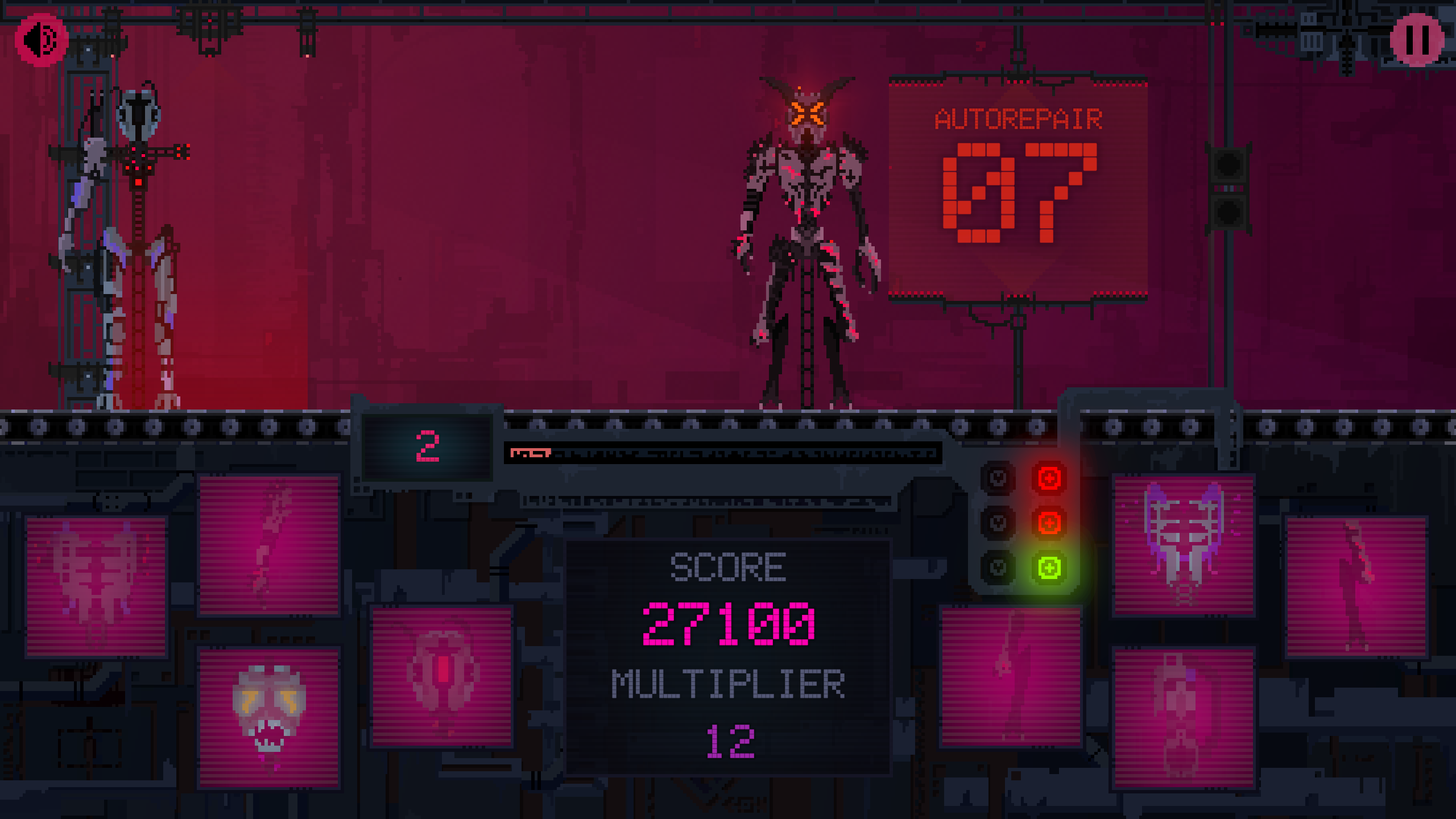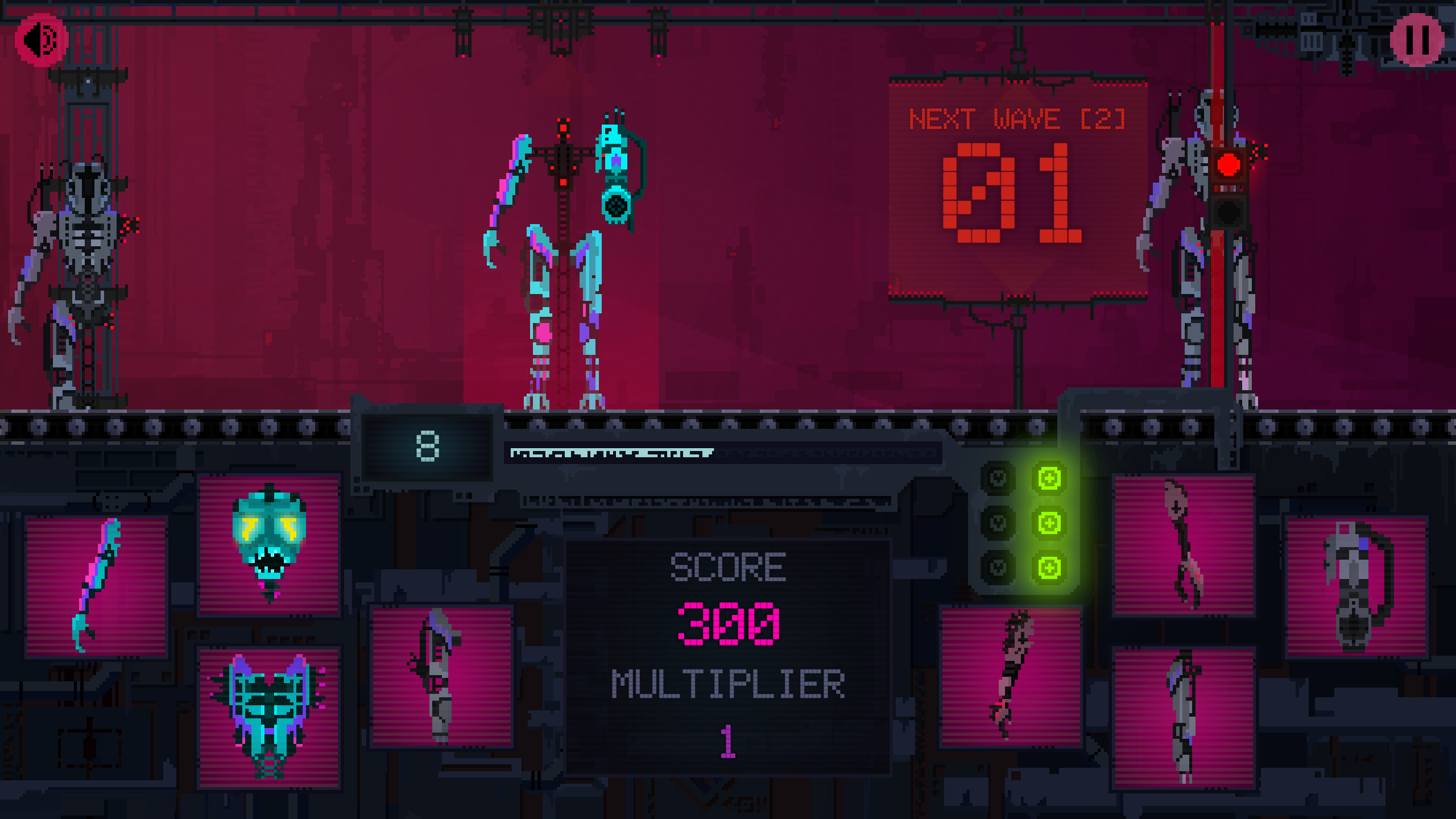 | | |
| --- | --- |
| Engine:   | Unity |
| Development:   | ~1 Year |
| Type:   | Released Mobile Game |
| Category:   | Arcade, Endlessrunner, Mobile |
Space Game VR
A VR Prototype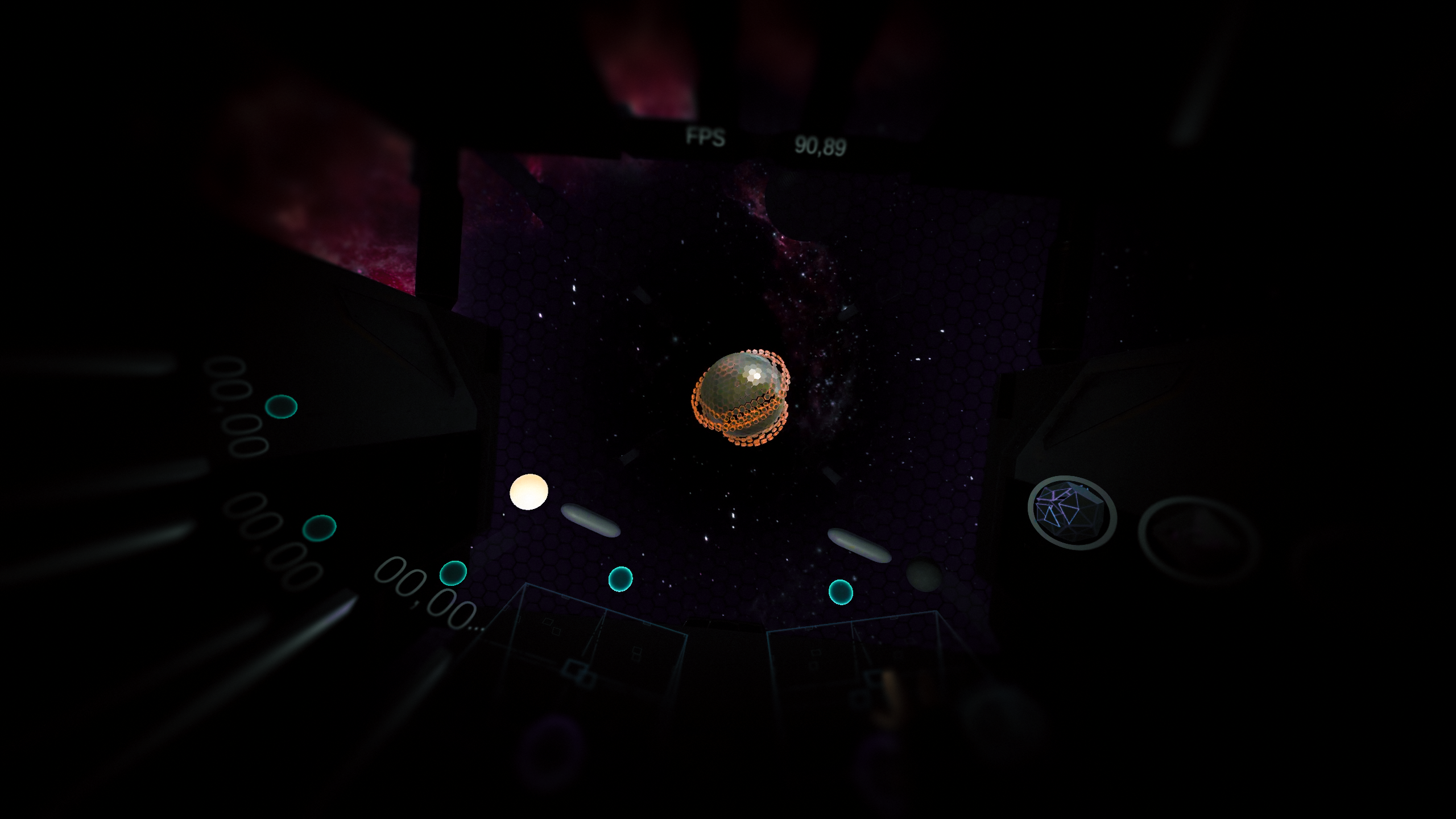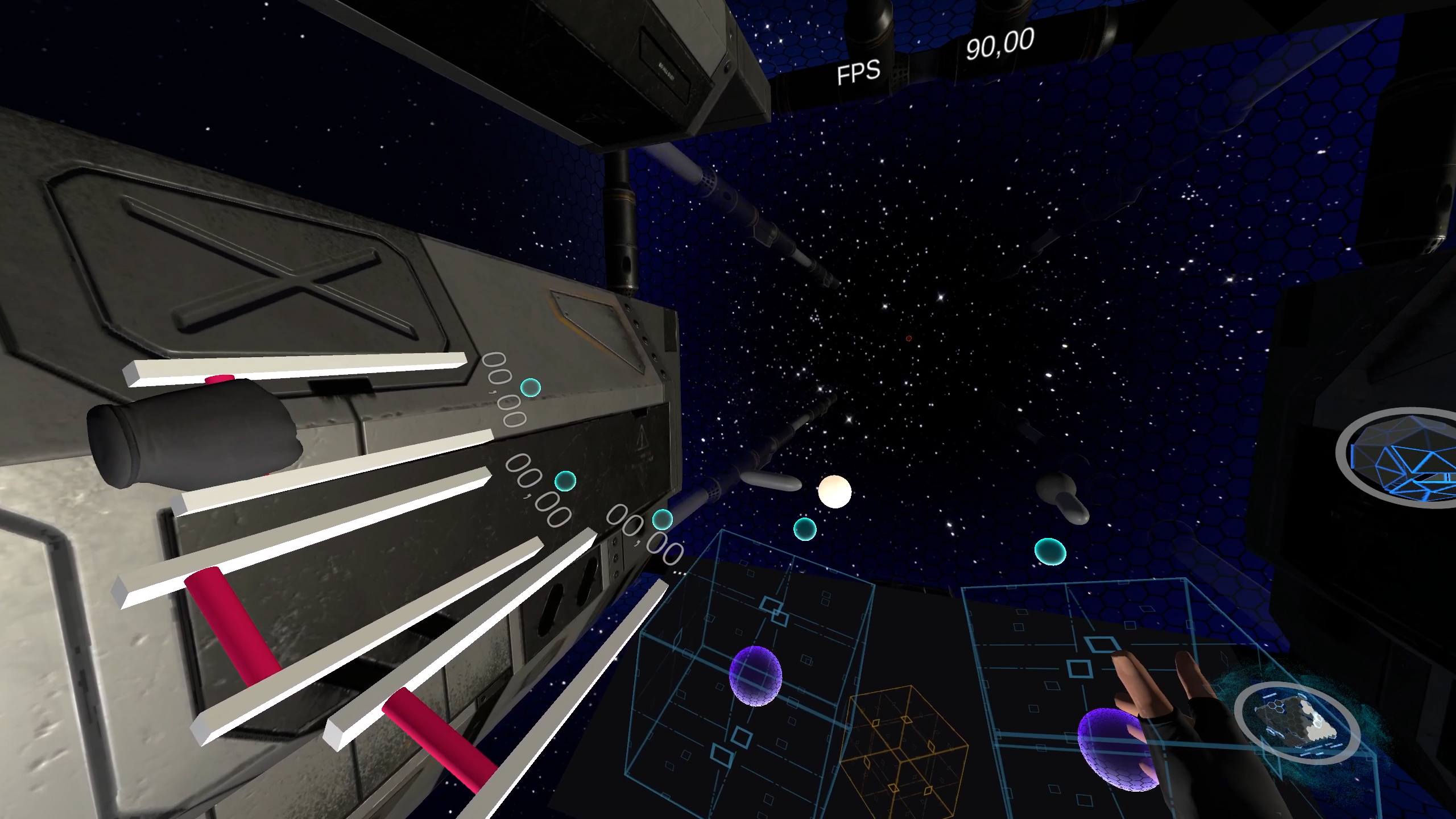 About
This project was an approach to VR development and to get to a better understanding of the quirks and pitfalls of it. I made this game in two weeks during another prototyping we had at the School of Games. This time we were not working in teams but alone.
I wanted to recreate the spaceship from Outer Wilds in a virtual environment while also approaching it with a more realistic scale to create a more accurate impression of the distances in space which I think, VR is a very good medium for to represent.
| | |
| --- | --- |
| Engine:   | Unity |
| Development:   | 2 Weeks |
| Type:   | Prototype |
| Category:   | VR, Space |
Download
VR Prototype
169 MB
Coffee Break
Save The World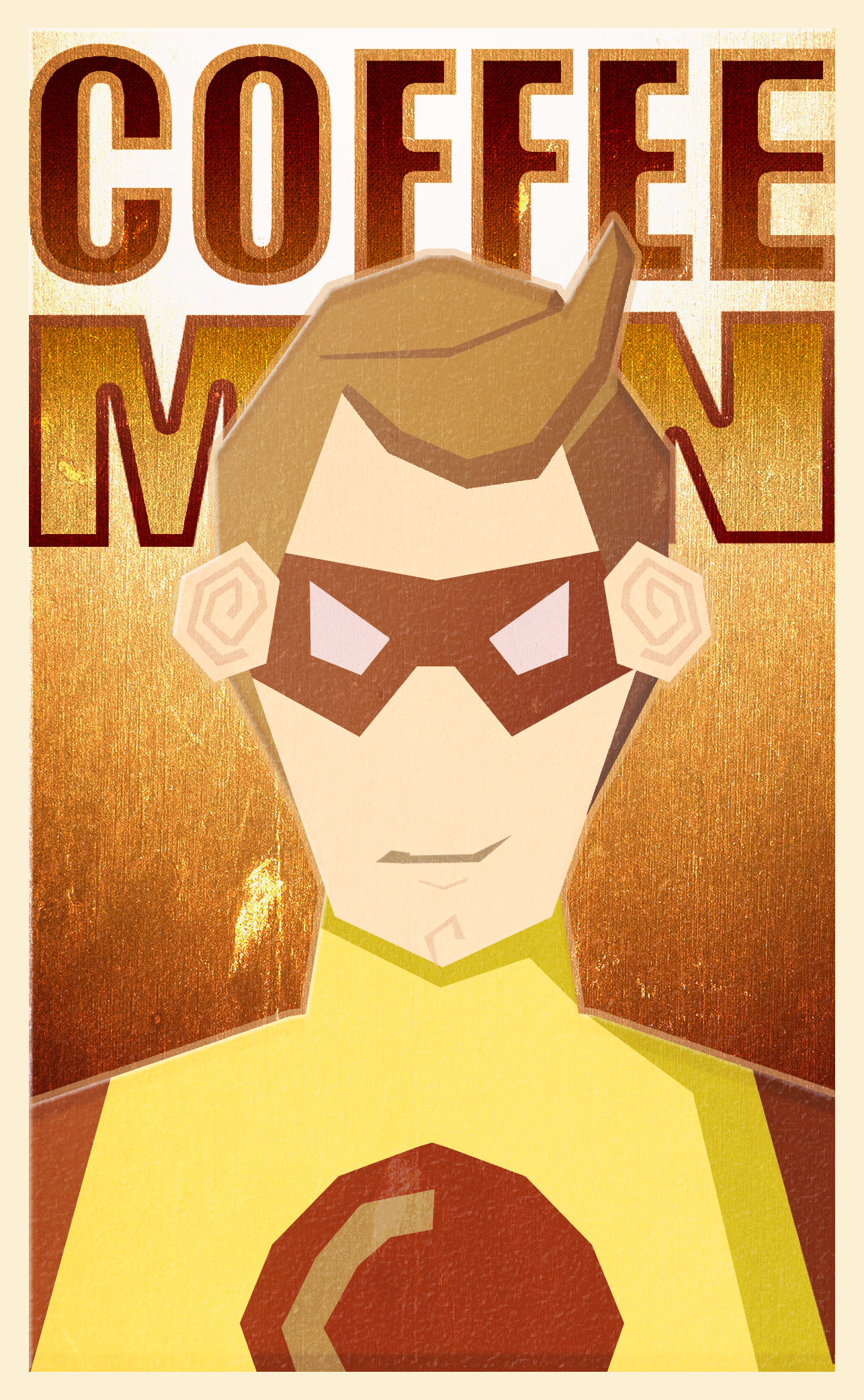 About
You are Coffeeman, a superhero with the power of... well nobody really knows and that's not really important. BUT, you have to save the world! The only problem? You've just got up and need a coffee before you can save anything! Your task is to collect all the items to make coffee. But there is a catch. Each door requires a different key to unlock. Can you save the world before nothing is left to be saved?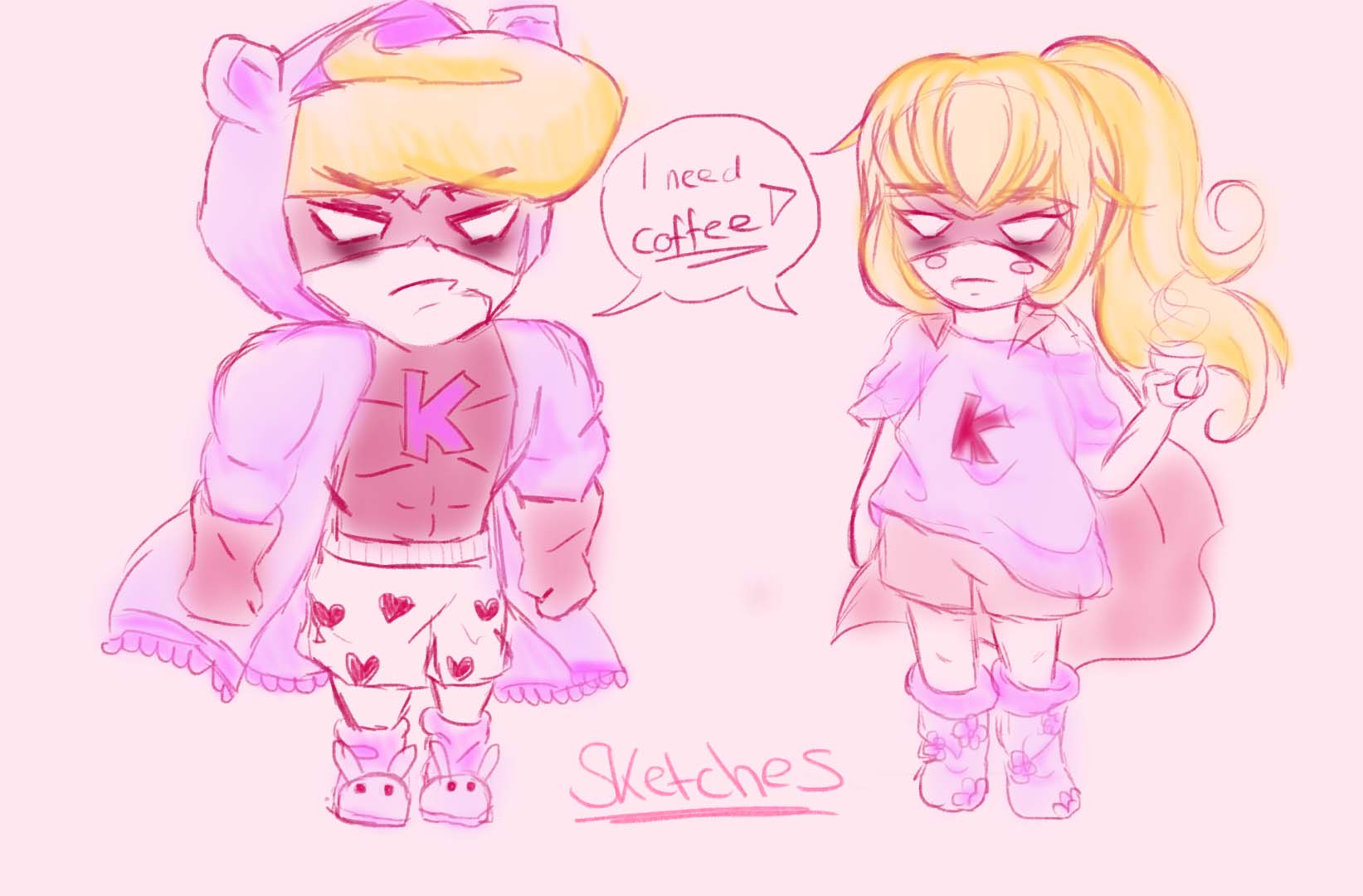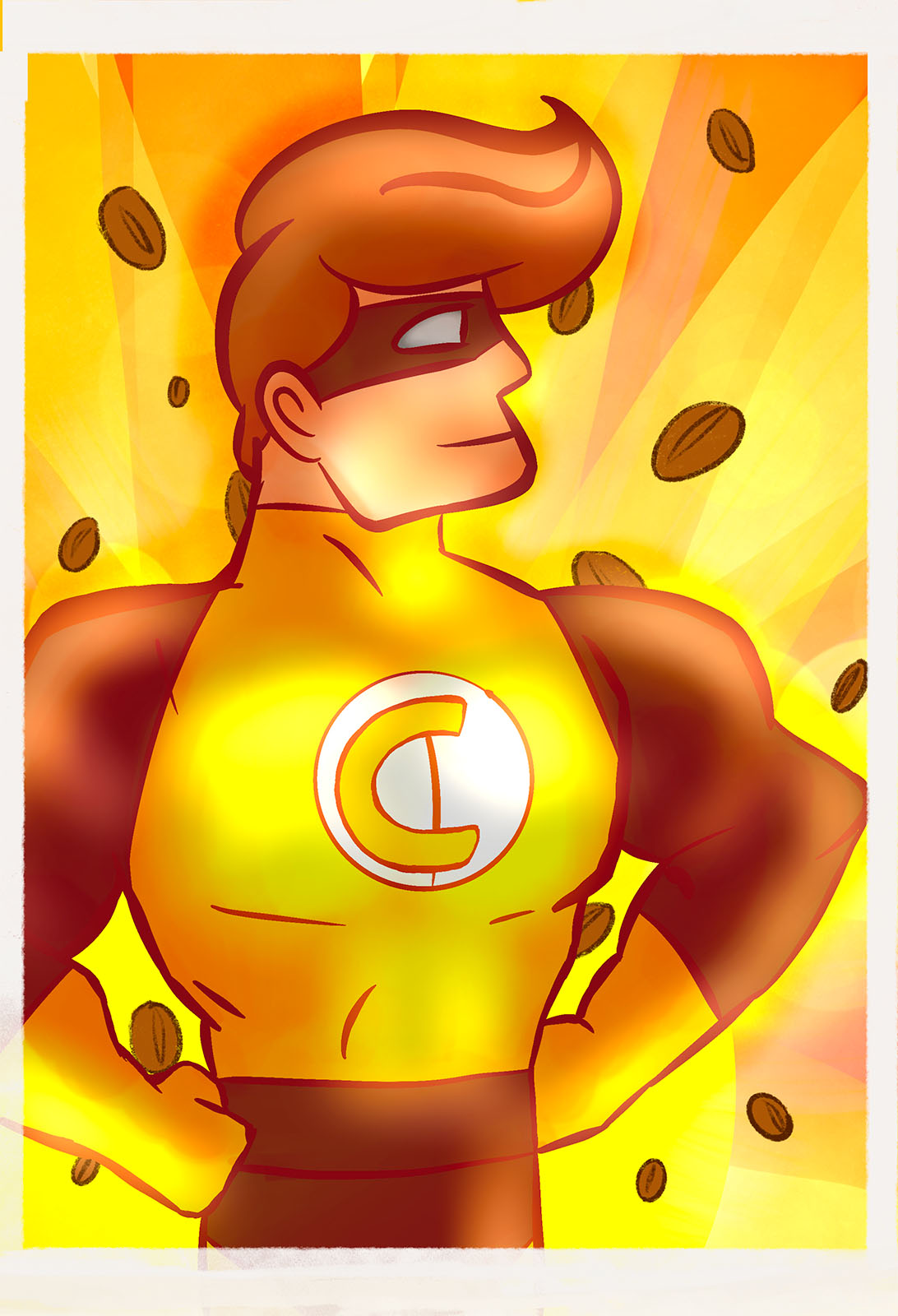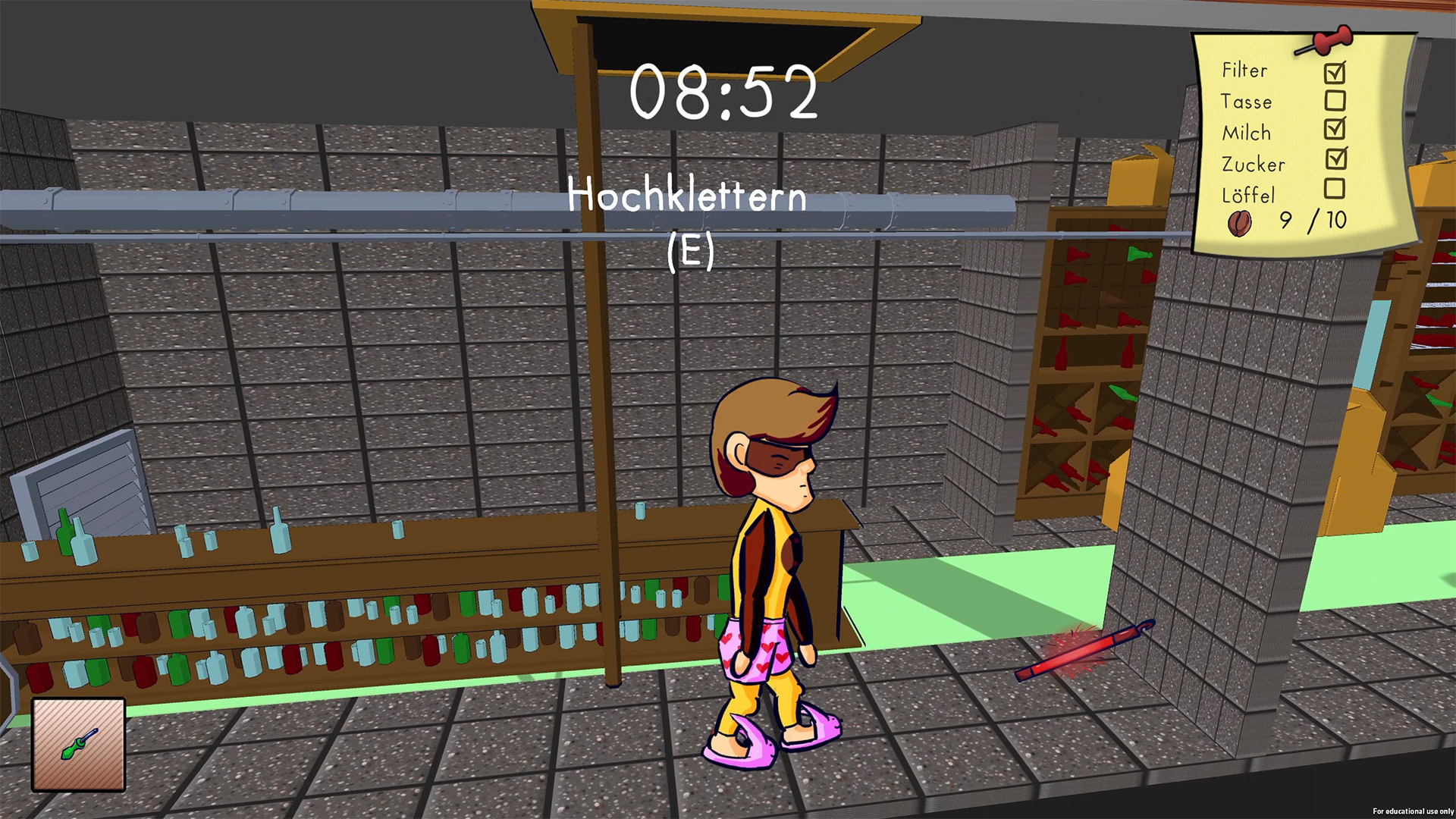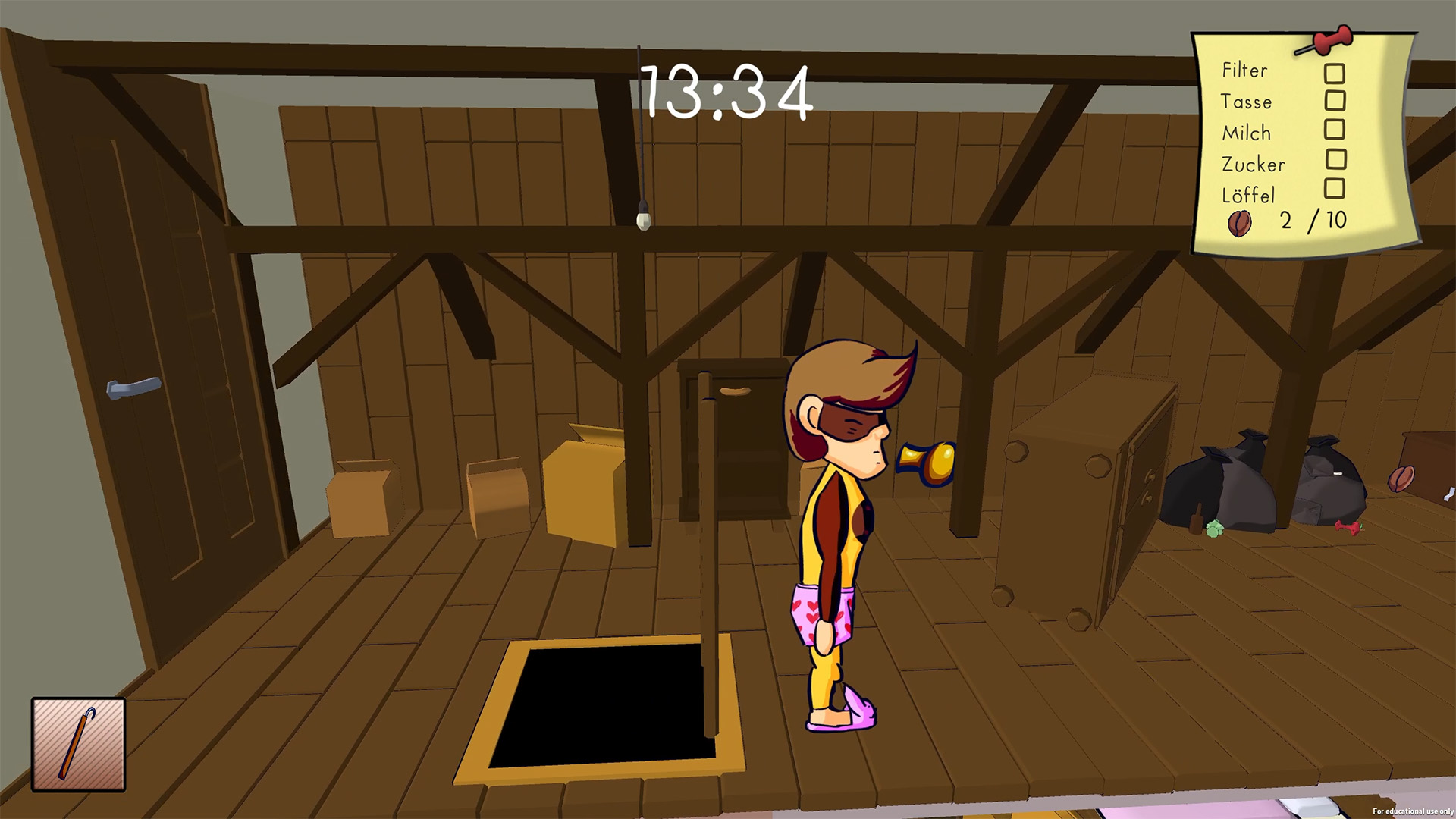 Development
This game was the first time for me working in a team to create a video game. We developed this game at the beginning of our two-year education during the first prototyping we had at the School of Games.
| | |
| --- | --- |
| Engine:   | Unity |
| Development:   | 2 Weeks |
| Type:   | Prototype |
| Category:   | Casual, Adventure |
Download
Coffee Break
53 MB
Breakout
My First Game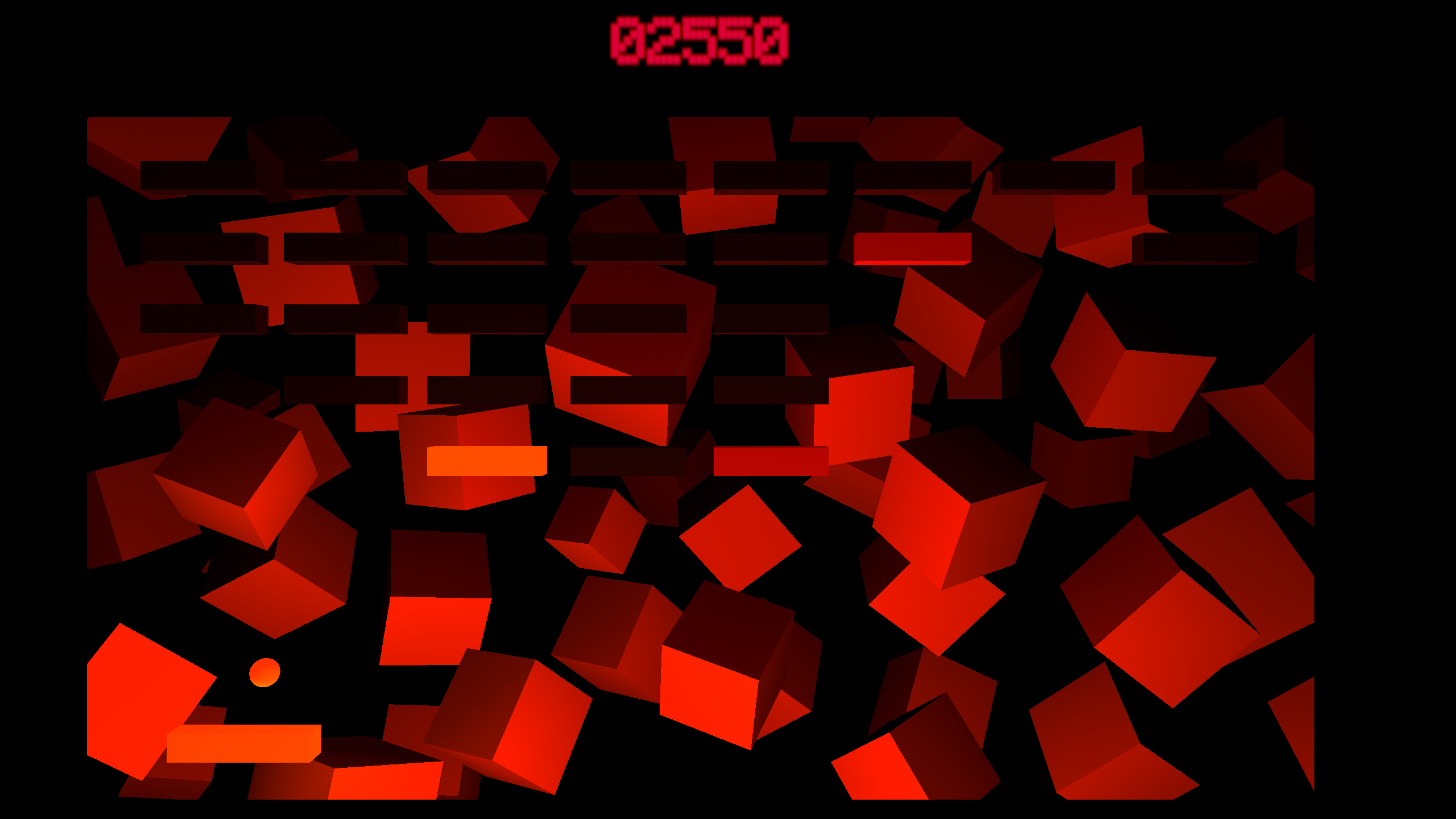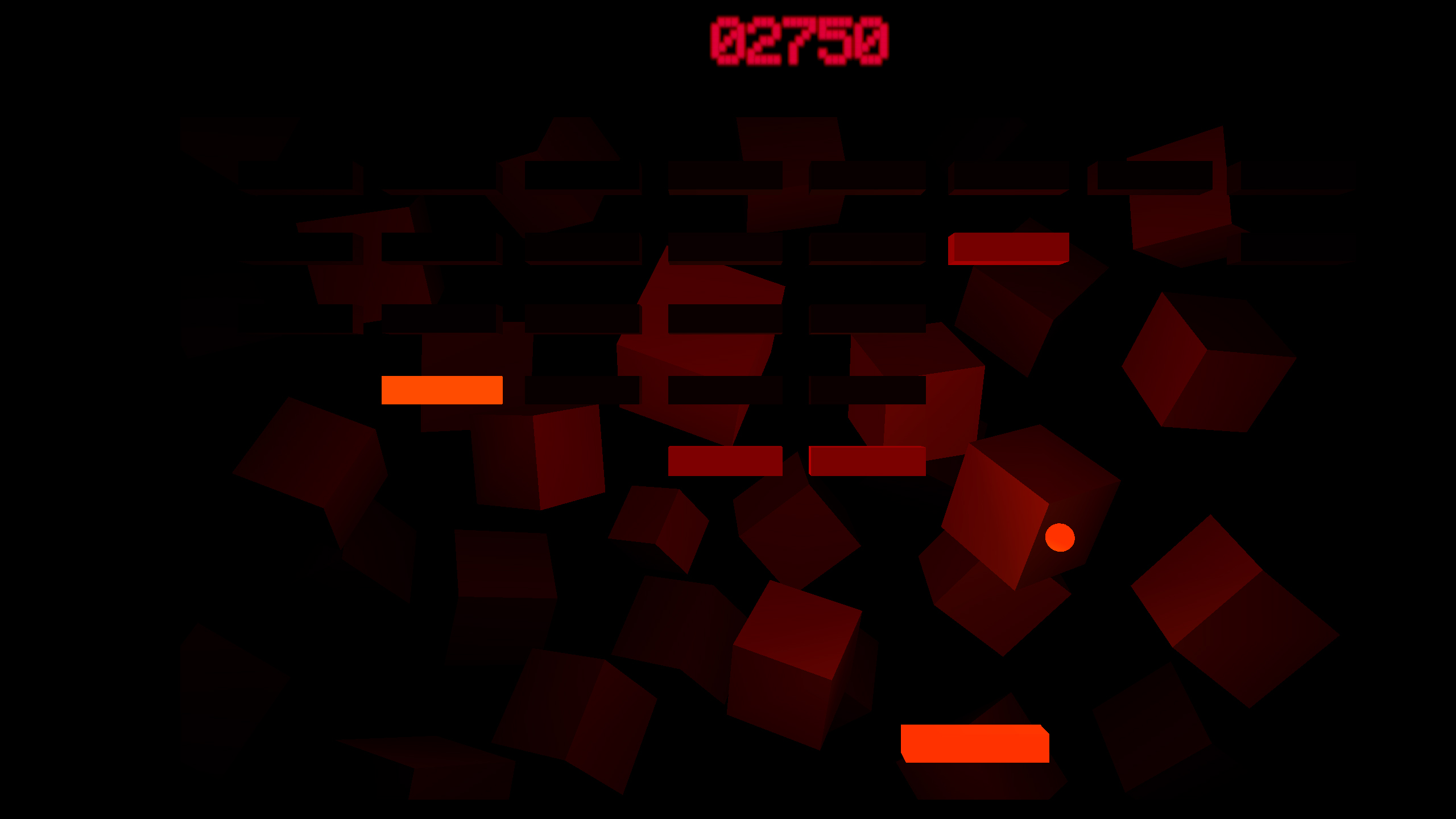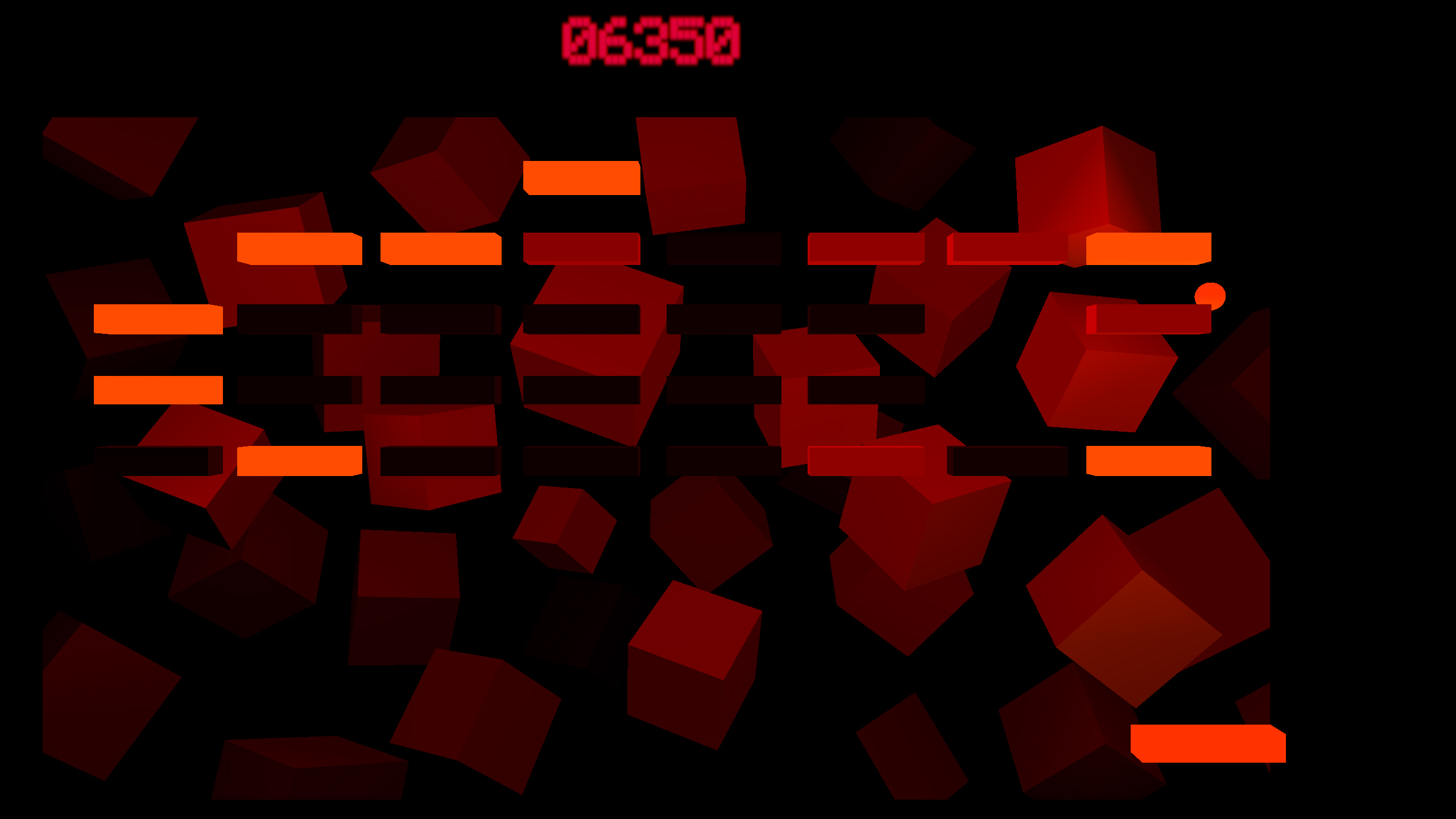 About
This is the first game I ever made during my two-year game programmer apprenticeship. It's a simple adaptation of the well known retro classic breakout. Although the game was made as a simple learning project, I still think it's presentable, especially when you consider that I had very little experience with C#, Unity and game development at the time.
| | |
| --- | --- |
| Engine:   | Unity |
| Development:   | ~1 Week |
| Type:   | Study |
| Category:   | Retro, Arcade |
Download
Breakout
21 MB
Ports
Games I Helped Bring to Multiple Platforms
About
During my time at Massive Miniteam, I worked on several game ports. However, it's key to mention that my role wasn't about shaping the creative side of these games. My job was to roll up my sleeves and handle the nitty-gritty of technical stuff, including optimizing the games to run smooth on various platforms, managing input schemes, and tackling other tech challenges that came our way.